K. Keyhani gets patient 'Back on a Roll'
---
---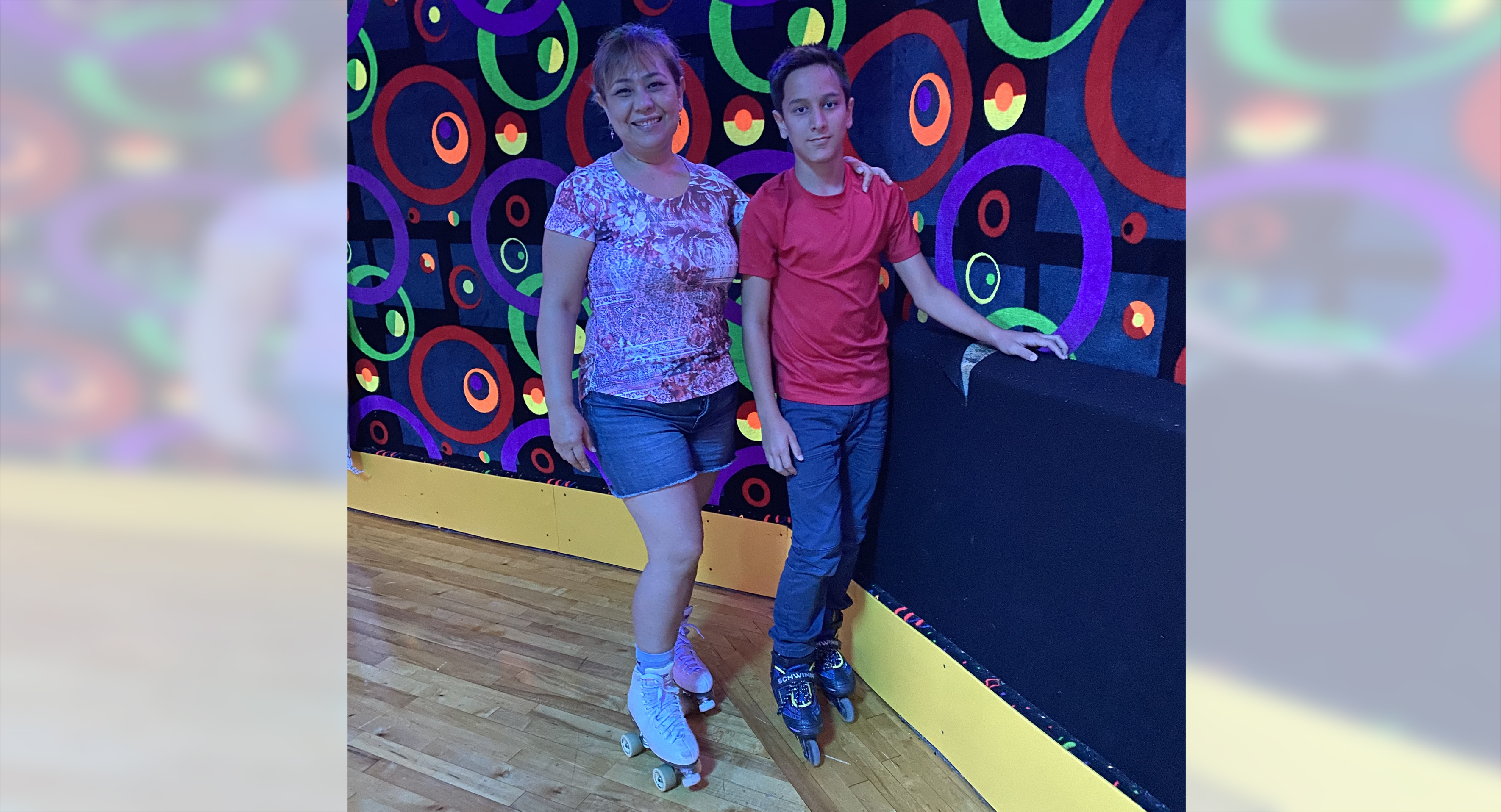 Brenda Trevino is back on a roll after years of constant leg pain and discomfort. As a health-conscious mother of three, she was surprised to learn about her diagnosis of venous compression.
Trevino spent many years working at a local Houston community-based hospital. She found joy in connecting with patients and her co-workers. In her free time, she enjoyed cooking, rollerblading, swimming, and spending time with her family.
With no prior health concerns, she was an overall healthy individual, who stayed active and enjoyed keeping up with her three young boys.
"In July of 2019, I began to feel pain and numbness in my left leg, as if it were heavier than the other; I could barely cook, walk, or enjoy time with my family because I didn't want to be in pain," she said. "One day at work, I met a patient who was describing their symptoms, which were very similar to mine. That patient said that I should see a vascular surgeon."
Kourosh Keyhani, DO, UT Physicians vascular surgeon and assistant professor in the Department of Cardiothoracic & Vascular Surgery at McGovern Medical School at UTHealth, also worked in the same hospital as Trevino. Brenda asked her colleagues in the hospital if they were familiar with Keyhani. After an overwhelmingly strong and positive response from her co-workers, she booked an appointment.
After her initial visit with Keyhani, along with vascular ultrasound imaging, Trevino was diagnosed with venous compression, a circulation disorder caused by narrowing, blockages, or spasms in the blood vessels that carry blood back to the heart.
An otherwise healthy individual, Trevino was concerned she contributed to the problem. "I am healthy, active, and I value my health, so I needed to know if I was doing anything wrong," she said.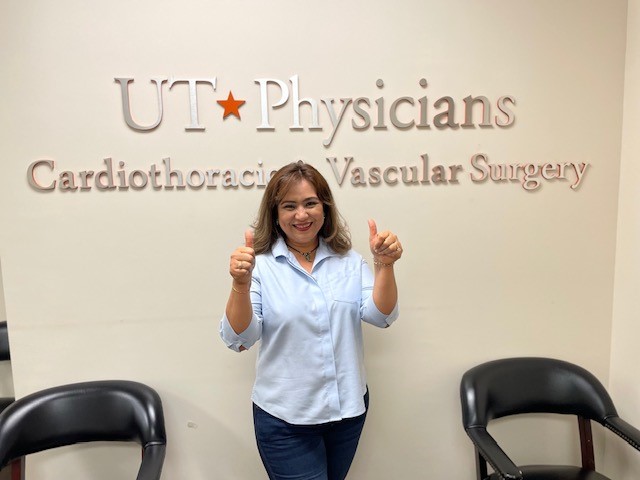 Keyhani expressed that, "Although many patients are active and healthy, it doesn't exclude them from experiencing problematic veins." He explained that venous compression is most commonly caused by a genetic predisposition. "Symptoms such as leg swelling, aching or tiredness in the legs, varicose veins, discoloration or change of texture in the skin often arise and worsen over time," he said.
To treat her condition, Trevino underwent a minimally invasive procedure called an vein ablation, and later an venoplasty. A vein ablation involves the insertion of a small catheter into the diseased vein, and by using radio frequency, heat is applied to close the vein. This allows the blood to return to the heart through fully functioning veins. To relieve symptoms in her lower abdomen, Keyhani opened her problem-veins. "We did a procedure called venoplasty that required us to input stents in her pelvic veins and by doing so, it released the pressure and completely resolved her issues." he said.
A few weeks following her procedure at Memorial Hermann Greater Heights Hospital, Trevino went in for her follow-up appointment. "Everything was feeling great!", she said.
Trevino said she is inspired by her experience and wants to encourage those who are health-conscious to be proactive in seeking care and treatment by reputable specialists.
"Now I can do the things I love again! I've been able to go skating, and do everything I couldn't in the past three years," she said. "It was the best decision I could have ever made!"
Story by: Zulekha Addison, UT Physicians
---