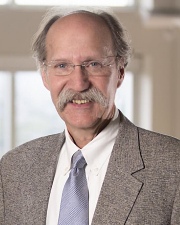 Director, Institute for Health Policy, UTHealth School of Public Health
UT System Distinguished Teaching Professor
Professor, Management, Policy & Community Health, UTHealth School of Public Health
Biography
Stephen Linder is a Professor in the Department of Management, Policy and Community Health, and Director of the Institute for Health Policy at the UTHealth School of Public Health; he is an Associate Faculty Member at the Center for Humanities and Ethics at McGovern Medical School and, formerly, the Associate Director of the Health Policy Institute at the Texas Medical Center. He holds a doctorate in Political Science from the University of Iowa and held faculty appointments at the University of California Los Angeles (UCLA) and Tulane University before joining UTHealth School of Public Health. Dr. Linder has been recognized for teaching excellence as a Minnie Stevens Piper Professor and holds the titles of Distinguished Teaching Professor and Fellow of the Kenneth I. Shine Academy of Health Science Education for the University of Texas System.
Dr. Linder's research focuses on community-based needs and health risks, specializing in cumulative risk characterization, needs assessment and management. His research leadership includes Principal Investigator for The Health of Houston 2018 Survey, a 5,700-household survey, and the Healthy Cities Research Hub, a Robert Wood Johnson Foundation initiative. He is Academic Lead for the US of Global Cities Changing Diabetes, sponsored by Novo Nordisk; Co-Director for Community Engagement, Gulf Coast Center for Precision Environmental Health; and formerly directed the TMC|72 program, providing data for elected officials, and the Policy Impact Grant Program, awarding almost $2M to Texas Medical Center researchers.
Active in the non-profit community, his service has included Chair of the Governing Board of Mental Health America of Greater Houston (MHA), and memberships on the Texas Environmental Research Consortium's Board (TERC), the Advisory Board for BridgeUp at Menninger Clinic, the Steering Committee of the National Network of State and Local Surveys, and the Scientific Advisory Committee for the Houston Advanced Research Center.
Education
Bachelor of Arts

University of Massachusetts at Boston

Master of Arts

University of Iowa

Doctor of Philosophy

University of Iowa
Publications