History
"We physicians are a privileged lot — privileged to serve, to share the human drama of our patients, and to contribute to their health and well-being. To be properly educated to practice his or her art, it is essential that a knowledge of science be supplemented by familiarity with the humanities." John P. McGovern, MD.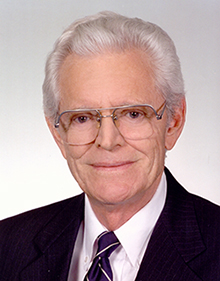 During the 1990s, John P. McGovern, MD initiated conversations with David Low, MD, PhD, then-president of The University of Texas Health Science Center at Houston (UTHealth), about the importance of humanistic education in medicine and the health professions.
Subsequently, Dr. Low approached Rabbi Samuel Karff and asked him to develop educational materials, research, and courses aimed at recovering the human dimension of medicine.
The success of the resulting program—"Health and the Human Spirit"—soon revealed the need for a larger academic center that would stimulate teaching and research in medical humanities and ethics on campus.
In 2003, President James Willerson, MD, approved such a center and asked The University of Texas Medical School Dean, Stanley Schultz, MD, to search for a director.
A year later, in September 2004, Thomas R. Cole, PhD, a historian, gerontologist, and documentary filmmaker, was selected as founding director, and the John P. McGovern, MD, Center for Humanities and Ethics was launched with generous funding from the McGovern Foundation. Housed in the Medical School, the McGovern Center now provides programming for all six professional schools of UTHealth.