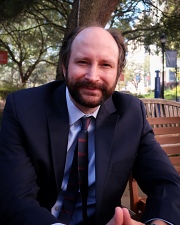 Director, McGovern Center for Humanities & Ethics
Samuel E. Karff Chair
Professor, McGovern Center for Humanities & Ethics
Co-director, Clinical Humanities Certificate Program
Education
Bachelor of Arts

Westminster College

Master of Divinity

Princeton Theological Seminary

Master of Arts

Rice University

Doctor of Philosophy

Rice University
Areas of Interest
Research Interests
Medical Humanities and Bioethics
Pastoral Theology
Psychology of Religion
Publications
Publication Information
Carlin, N. (Ed.) (2021). Contemporary physician-authors: Exploring the insights of doctors who write. Routledge.
Carlin, N. (2020). Correlating bioethics and theology. American Journal of Bioethics, 20(12).
Carlin, N. (2015). Doctors and Dr. Seuss: Restoring the patient's voice. Cambridge Quarterly of Healthcare Ethics, 24(1), 113-119.
Cole, T. R., Carlin, N., & Carson, R. A. (2014). Medical humanities: An introduction. Cambridge University Press.
Carlin, N. (2014). Religious mourning: Reversals and restorations in psychological portraits of religious leaders. Wipf and Stock Publishers.
Cole, T. R., & Carlin, N. (2009). The suffering of physicians. The Lancet, 374(9699), 1414-1415.