Events
Patient Education Day

Our UTHealth Patient Education Day  was held April 16, 2022 at the Denton Cooley University Life Center. 
At our last program, each member of the Multiple Sclerosis & Neuroimmunology team gave a short talk on a topic related to MS, and we ended the morning with a lively question and answer session. The slides from each talk are provided below:
*New and Emerging MS Treatments
*Navigating the Non-Physical Symptoms of MS
*Stem Cells and MS
*Pregnancy in MS
*Is this a relapse? MS vs Stress
*Los últimos avances y tratamientos contra la esclerosis multiple
We plan to have regular patient programs once or twice a year to discuss timely information regarding MS in order to provide unbiased and evidence based information for patients. These talks are intended for a general audience with an interest in MS, but no special medical or scientific knowledge.
To RSVP for our upcoming program, or to offer suggestions for topics or areas of interest, please contact Brandi Carrico.
---
Walk MS

There are nearly 400 Walk MS events around the county, with 3 in the Houston-area alone. Walk MS brings together passionate people and raise funds to change the world for everyone affected by MS. With nearly 300,000 people fundraising and volunteering each year, Walk MS has generated for that $1 billion toward the mission of the NMSS. The 2022 Houston-area Walk will be held on March 19 (The Woodlands) and April 2 (Houston). We encourage you to form a team to walk or to support someone who is walking. Check out www.walkms.org for more information and to sign up.
---
Bike MS/MS150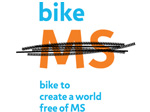 There are multiple Bike MS bicycle tours around the country, with 3 in Texas. These events are a major source of funding for the National MS Society, and are critical in maintaining the education and research programs of the NMSS. The largest event is the MS150 Houston to Austin ride, which will be held April 30- May 1, 2022. We encourage you to ride or to support someone who is riding.  Check the Bike MS website for more information.