David I. Sandberg, MD
Pediatric Neurosurgeon
Professor
Department of Pediatric Surgery, Division of Pediatric Neurosurgery
McGovern Medical School at UTHealth
David I. Sandberg, MD, FACS, FAAP, is a fellowship-trained pediatric neurosurgeon who is the director of pediatric neurosurgery at McGovern Medical School at The University of Texas Health Science Center at Houston (UTHealth). He has a special clinical and research interest in pediatric brain tumors, and specializes in minimally invasive endoscopic approaches to brain tumors, hydrocephalus and arachnoid cysts, as well as surgical management of arteriovenous malformations of the brain, congenital spinal anomalies, spasticity and craniofacial anomalies.
In addition to his appointment at McGovern Medical School, Dr. Sandberg is a clinical associate professor in the Department of Neurosurgery and Division of Pediatrics at The University of Texas MD Anderson Cancer Center, and serves as co-director of the Pediatric Brain Tumor Program at MD Anderson Children's Cancer Hospital. The recipient of numerous research grants, he has pioneered novel treatment approaches for pediatric brain tumors, and he is principal investigator of several clinical trials currently being conducted at McGovern Medical School and MD Anderson Cancer Center investigating direct administration of chemotherapy into the fourth ventricle for treatment of childhood malignant posterior fossa tumors.
A graduate of Harvard University, Dr. Sandberg received his medical degree at the Johns Hopkins University School of Medicine. He completed neurosurgery training at the Weill Medical College of Cornell University/New York Presbyterian Hospital. During residency, he was awarded the Resident Traveling Fellowship in Pediatric Neurosurgery by the American Association of Neurological Surgeons and Congress of Neurological Surgeons, which he completed at the Hospital for Sick Children in Toronto, Canada. He then completed pediatric neurosurgery fellowship training at the Children's Hospital Los Angeles. Before joining McGovern Medical School, Dr. Sandberg served as associate professor of clinical neurological surgery and pediatrics at the University of Miami Miller School of Medicine.
Dr. Sandberg is committed to providing superior pediatric neurosurgical care, including:
Arachnoid cysts
Arteriovenous malformation (AVM)
Brain tumors
Cerebral palsy
Chiari malformation
Congenital malformations
Craniofacial disorders, including craniosynostosis
Epilepsy surgery
Head and spine trauma
Hydrocephalus
Moyamoya disease
Myelomeningocele (spina bifida) and other congenital spinal anomalies
Pediatric stroke
Peripheral nerve disorders (brachial plexus disorders)
Spasticity
Spinal cord tumors
Tethered spinal cord
Tuberous sclerosis complex
Vascular malformations
Education/Training
Medical School
John Hopkins University School of Medicine, 1997
Residency
Weill Medical College of Cornell University, 2003
Fellowship
Children's Hospital Los Angeles, 2004
Board Certification
American Board of Neurological Surgery
Neurological Surgery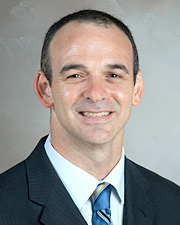 Dr. Sandberg Sees Patients at:
6410 Fannin St., Ste. 950
Houston, TX 77030
(832) 325-7242
(713) 512-2220