Eulice Vial's Christmas Miracle: A Singer Regains Her Voice
---
---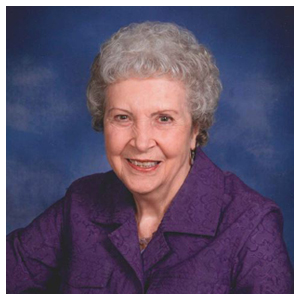 Eulice Vial is a woman of many talents. She's a singer with a rare three-octave range, an accomplished multi-instrumentalist, artist and painter, and a costume designer and seamstress who has sewn more than 100 elaborate costumes for the Texas Renaissance Festival, where she performed for 25 years. Born into a family of natural musicians, she could sit down at the piano and play a song by ear by the time she was seven. She augmented her skills with piano lessons beginning at age 13, and later added harp, classical guitar, lute and dulcimer to her repertoire.
"For me, singing was the most natural thing in the world. I've sung all my life, wherever I happened to be," says Mrs. Vial, who has traveled the length and breadth of Great Britain singing classical and semiclassical pieces everywhere from pubs to cathedrals. A member of her church choir for more than 70 years, the 87-year-old Conroe resident is also a charter member of Montgomery County Choral Society and a singer in The Woodlands Chorale.  "I've always had a natural resonance in my voice and could never gossip because people could hear me," she says with a laugh. "When I lost my voice, it was almost like losing a limb because it has been a part of me since I can remember."
In October 2015, after recovering from a cold, Mrs. Vial had trouble clearing her throat and noticed that it took a lot of effort to talk. "I could still sing, but not well. It gradually got worse, to the point that no one could hear me when I talked," she says. "I could barely speak above a whisper, and people would have to ask me to repeat everything. It was really annoying to have to repeat myself."
After Mrs. Vial saw seven otolaryngologists, none of whom could help, one of them referred her to Ronda Alexander, MD, director of the Texas Voice Performance Institute at McGovern Medical School at UTHealth. Dr. Alexander is a clinical assistant professor in the medical school's Department of Otorhinolaryngology-Head & Neck Surgery and sees patients at UT Physicians Otorhinolaryngology clinic at the Texas Medical Center. Fellowship trained in laryngology and neurolaryngology at the New York Center for Voice and Swallowing Disorders, she specializes in the evaluation of hoarseness. Mrs. Vial had finally found the right doctor: a singer herself, Dr. Alexander is specially trained to manage the unique needs of professional voice users.
"When I first met Mrs. Vial, she was very discouraged by her voice," the otolaryngologist says. "It was unsteady with little power and decreased ability to project, which made her feel insecure about the sound. She'd been limping along for many months, hoping her voice would improve."
After a thorough evaluation, Dr. Alexander recommended a course of vocal rehabilitation, which Mrs. Vial completed at TIRR Memorial Hermann The Woodlands. By August, she learned she would need surgery to get her voice back.  "Dr. Alexander gave me three options, including a two-hour open surgery with a vocal cord implant. I said, 'Forget that.' She also gave me the option of a long-lasting treatment with a shorter time under anesthesia, and I said, "You're on! Let's do it."
Dr. Alexander performed a vocal fold injection in December 2016 to improve her patient's glottic insufficiency. "She inserted it through my mouth, and it took only 30 minutes if that long," Mrs. Vial says. "I could speak immediately after the surgery, and people could finally hear me."
"One injection improved closure of the vocal cords, which allowed Mrs. Vial to control the quality of sound she's making and also better regulate her breathing," Dr. Alexander says. "The surgery is a good option for people with paralyzed vocal cords or those with incomplete closure. We have a menu of materials from which we can choose based on our prediction of whether normal motion of the vocal cord will return. For her, we chose an injectable implant, which can be injected under either local or general anesthesia. One caveat: with a long-acting material it's important to have a professional voice evaluation. The implant has to be placed carefully to avoid scarring."
At her first postoperative visit, Mrs. Vial started singing when Dr. Alexander walked into the room. Two weeks later, on Dec. 21, she went to a concert given by The Woodlands Chorale.   "I'd taken a break from singing with them because I was afraid I might do more damage to my voice," she says. "They invited all of us in the audience to come down and sing the "Hallelujah Chorus." I went with them because 'Hallelujah!' exactly expressed my feelings about my voice. When I sang the chorus, I felt hallelujah all the way to the bottom of my toes. All those high notes I'd had were still there. Getting my voice back was my Christmas miracle."
Her once-breathy voice restored to normal, Mrs. Vial sang the "Epiphany Carol" for her Sunday school class on Jan. 6, 2017. "I had prayed a lot over this," she says. "I said, 'Lord, if you want me to teach Sunday school, you'll have to restore my voice. So now it looks like I'm going to have to keep teaching Sunday school."
Dr. Alexander emphasizes the importance of lending the voice a helping hand. "We offer our patients the best," she says. "Sometimes the voice will recover on its own, but we like to give them an aid that will help them through a difficult time. Vocal fold injection surgery also is appropriate to consider for people who have voice changes after thyroid or cervical spine surgery, thoracic surgery for the heart or aorta, or surgery of the carotid artery."
Mrs. Vial thinks the world of Dr. Alexander. "She's such a delightful person! I loved her," she says. "She's a charming individual with a wonderful sense of humor, which I especially appreciate in a doctor. I felt like the Lord found her for me because she was the only person who could help me. Everyone else had suggested that I rest or pray because nothing else could be done."
Schedule an Appointment
Call Us
To schedule an appointment over the telephone, give our office a call at 713-486-5000.
Online Appointment Requests
Patients may submit their appointment requests through our online Appointment Request Form.
Current patients can contact us through our patient portal MyUTP.
---