Dr. Amber Luong Receives 2017 Helen F. Krause, MD Memorial Trailblazer Award
---
---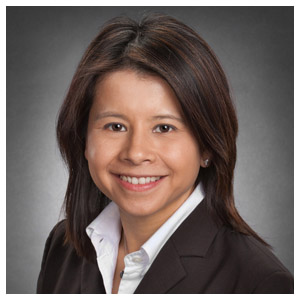 Amber Luong, MD, PhD, associate professor of otorhinolaryngology, has been recognized with the 2017 Helen F. Krause, MD Memorial Trailblazer Award granted by the American Academy of Otolaryngology-Head and Neck Surgery (AAO). The award is bestowed upon a Women in Otolaryngology (WIO) Section member who has "exhibited a strong commitment to leadership through scholarship, advocacy, and mentorship and who has furthered the interests of women (and men) in the field of otolaryngology." The award was presented during the WIO General Assembly Meeting in Chicago on Sept. 11, 2017.
Dr. Luong earned her MD/PhD at The University of Texas Southwestern Medical Center at Dallas through the National Institutes of Health-sponsored Medical Scientist Training Program, where she had the opportunity to work under two Nobel laureates, Michael S. Brown, MD, and Joseph L. Goldstein, MD, who run the Brown/Goldstein Lab in the department of Molecular Genetics at the medical center. She received her doctorate for the identification and biochemical characterization of a novel human enzyme, acetyl coA synthetase, and completed her residency training at UT Southwestern and rhinology fellowship training at the Cleveland Clinic. She is research director in the Department of Otorhinolaryngology at UTHealth's McGovern Medical School and directs a laboratory at the Brown Foundation Institute of Molecular Medicine for the Prevention of Human Diseases, where she holds a joint faculty appointment.
Dr. Luong has co-authored more than 80 peer-reviewed articles in high-impact journals as such as Science, as well as book chapters. Her primary research interest is understanding the role of the innate immune response in the pathophysiology of chronic rhinosinusitis, with a particular interest in the role of environmental fungi in initiating these innate immune responses. Her clinical interests include the medical and surgical management of refractory chronic rhinosinusitis, sinonasal tumors, cerebrospinal fluid leak repairs, and endoscopic orbital and dacryocystorhinostomy surgery.
Dr. Luong was the initiating force in establishing the Women in Rhinology group within the American Rhinologic Society and currently serves as its chair. She also is a founding member of McGovern Medical School's Women Faculty Forum. She is internationally recognized, with invitations to participate as faculty in international meetings, including the European Rhinologic Society-International Symposium on Infection and Allergy of the Nose and the Singapore Allergy and Rhinology Conference.
"She is great surgeon scientist, who is making significant contributions to our field," wrote her nominator. "In addition, she has developed a skill set for leadership and advocacy, and more importantly, her track record confirms that she achieves tangible results through the application of these skills."
---