Treating Esophageal Diverticula: Life-changing Surgeries for Two Patients
---
---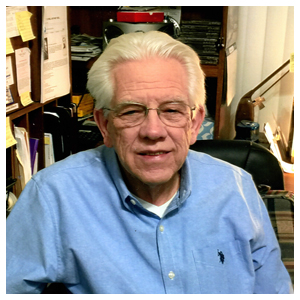 In most cases, Zenker's diverticula are spontaneous and occur in people over the age of 60. More complicated cases of the pharyngeal pouch, which makes swallowing very difficult, can occur in patients with scarring from surgery or radiation to the neck.  Zenker's has traditionally been treated by open neck surgery to remove the pouch and cut the cricopharyngeus muscle, causing it to relax and allow food to move into the esophagus. At Memorial Hermann-Texas Medical Center and McGovern Medical School at UTHealth, transoral surgery (TOS) is commonly used to treat this disorder in a minimally invasive fashion to speed recovery.  Two highly complex cases of pharyngeal diverticula were treated successfully despite previous surgeries.
In March 2017, Don Johnson underwent open surgery and radiation therapy for a malignant tumor between the trachea and esophagus. Five months later, as a result of the treatment and scar, he developed a Zenker's-like diverticulum that dramatically reduced his quality of life.
"Every time I ate, food stuck in my throat and I would cough and choke," says Johnson, 77, a former president of Star of Hope Mission for the homeless in Houston, who later founded Campus of Hope in Conroe, Texas, where he continues to volunteer his time to homeless shelter work. "Trying to swallow food was bad enough, but vitamins were the worst.  No pill would go down.  I always felt like I had a lump in my neck. I knew I had to address it, and that's where Dr. Karni came into the picture.  He was very nice, very competent and very reassuring."
Ron Karni, MD, is an associate professor who holds joint appointments in the Department of Otorhinolaryngology-Head and Neck Surgery and the division of Medical Oncology at UTHealth and chief of the division of Head and Neck Surgical Oncology at Memorial Hermann-TMC.  Because of Johnson's previous surgery and radiation treatment, Dr. Karni used a minimally invasive transoral approach.
"Zenker's diverticulum is usually associated with age and can be devastating. As the population of baby boomers grows older, we're seeing more cases," he says. "By the time patients come to me, many of them have pouches as large as 5 to 7 centimeters.  Food lodges in the pouch and sits there.  They cough and have to push hard to get food down, which can be embarrassing in public," he says. "Not many surgeons will consider open surgery on a neck like Don's.  Transoral surgery for Zenker's isn't new, but it requires specialized technology and a dedicated surgical team. Patients looking for a specialized center with high-volume treatment for esophageal diverticula find us.  We've had great success in treating them."
Jason Roy's traction diverticulum was also complex.  In May 2011, Roy, a five-year veteran of the Houston Police Department, flipped his squad car several times during a high-speed chase, fracturing five cervical and six thoracic vertebrae. Paralyzed from the neck down, he underwent a cervical fusion at Memorial Hermann-TMC and was admitted to TIRR Memorial Hermann for rehabilitation. Roy, 39, walked out of the rehabilitation hospital two and a half months later. His experience inspired him to publish a book – From Zero to a Hundred: Finding My Purpose Through My Pain – and launch the Zero 2 a Hundred Foundation, supporting children and young adults with spinal cord and/or traumatic brain injuries.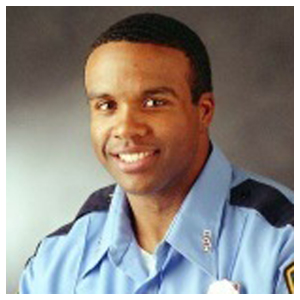 By 2016, a small pocket had developed in Roy's pharynx.  "I noticed food getting caught in my throat, and I stopped being able to swallow. It came on suddenly.  The first few times I thought I wasn't drinking enough water, but water didn't help."
Roy found Dr. Karni in 2017.  "Jason had had a terrible injury. Over time he developed a pouch similar to Zenker's diverticulum," Dr. Karni says.   When Roy saw Dr. Karni in consultation from spine surgeon Karl Schmitt, MD, who performed the original cervical fusion, he was reassured. Dr. Karni described a complex procedure to remove the scar and cervical hardware and treat the pouch.   "Dr. Schmitt and I worked together in a single surgery as we often do in a multidisciplinary trauma center," he says. "We went through the scar, removed the plate, revealed the pouch and stapled it, then cut the muscle that was preventing food from passing into the esophagus.  Because Jason's neck had healed, the hardware didn't have to be replaced. We created an operation to solve Jason's problem, and it was a home run."
Roy says he was aware of the potential risk of the surgery because of the complexity of his case. "After the procedure was done, Dr. Karni told me he couldn't have dreamed of a better outcome in the OR," he says.  "Everything went well. I was released on a puree diet and by the time I went back for follow-up, I felt like a new man. Before the surgery I was suffering.  Now I can eat normally and enjoy life to the fullest."
"Because of Jason's history of overcoming spinal cord injury to walk again, he emanates positive energy, strength and the triumph of the human spirit over adversity," Dr. Karni says.  "We were happy to be able to restore both of these patients to full health."
Schedule an Appointment

---