Dr. Ibrahim Alava, Dr. William Yao and Dr. Sancak Yuksel Receive Dean's Teaching Excellence Awards
---
---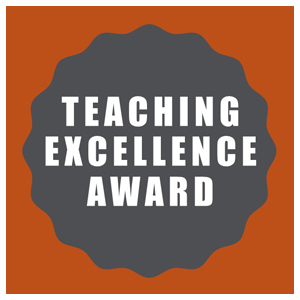 Ibrahim "Trey" Alava, MD; William C. Yao, MD; and Sancak Yuksel, MD, have been recognized with McGovern Medical School's 2018 Dean's Teaching Excellence Awards. All three physicians have a track record of outstanding commitment to educating the next generation of doctors.
Dr. Alava received his medical degree from the University of Miami and completed his internship and residency at McGovern Medical School. His clinical interests include endocrine head and neck surgery, skin cancers of the head and neck, facial trauma and all aspects of general otolaryngology. His research interests revolve around patient-centered outcomes and healthcare disparities in the underserved. Currently, Dr. Alava has a research platform examining outcomes with respect to quality of life and patient satisfaction in the head and neck cancer population as well as process improvement projects to improve throughput at Harris Health System's Lyndon B. Johnson General Hospital.
Dr. Yao received his medical degree at the University of Colorado Health Science Center School of Medicine, where he was inducted into Alpha Omega Alpha Honor Medical Society. He completed his residency at Baylor College of Medicine, where he was recognized with the 2014 Resident Teaching Award, and went on to complete a fellowship in rhinology and anterior skull base surgery at Massachusetts Eye and Ear Infirmary/Harvard Medical School. Fluent in English and Japanese, he is the author of chapters in many textbooks, as well as numerous articles published in peer-reviewed journals. His clinical interests are in paranasal sinus disease and endoscopic sinus, skull base and orbital surgery. He is member of both Texas Sinus Institute and Texas Skull Base Physicians. He is a co-director of the Department's neuro-rhinology fellowship. As associate director of the otolaryngology residency program, Dr. Yao has a strong interest in residency education, including the development of teaching instruments.
Dr. Yuksel received his medical degree at Hacettepe University School of Medicine in Ankara, Turkey, and completed residency training in otorhinolaryngology at the Istanbul University Cerrahpasa School of Medicine. After residency, he completed advanced training in head/neck and skull base surgery as a fellow in the same department. He served as a research fellow in the Basic Science Laboratory of the Children's Hospital of Pittsburgh and worked in numerous NIH-funded projects focused on the middle ear and Eustachian tube pathophysiology. He completed a two-year clinical fellowship in the department of Pediatric Otolaryngology at Children's Hospital of Pittsburgh and also served as an instructor at the University of Pittsburgh School of Medicine. Dr. Yuksel's clinical interests include pediatric ear diseases, cochlear implantation, newborn and pediatric swallowing and airway problems, congenital head and neck lesions, adult hearing loss, complex ear problems and surgeries, lateral skull base tumors and surgeries, salivary gland strictures and stones, and sialendoscopy.
Schedule an Appointment

---