Dr. Amber Luong Recognized with Triological Society's Edmund Prince Fowler Award for Basic Science Research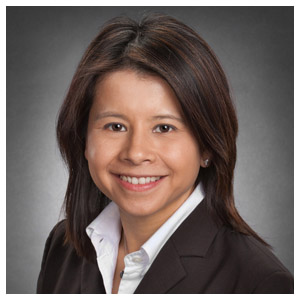 Amber Luong, MD, PhD, a fellowship-trained physician-scientist, has been awarded a 2019 Edmund Prince Fowler Award for her research on induction of Interleukin-33 cytokine expression in chronic rhinosinusitis. Dr. Luong is an associate professor in the Department of Otorhinolaryngology-Head and Neck Surgery at McGovern Medical School at UTHealth in Houston, and runs a basic science lab at the Brown Foundation Institute of Molecular Medicine which is focused on the role of innate immunity and environmental triggers on the pathophysiology of chronic sinus disease. Additionally, she runs a tertiary rhinology clinic that is dedicated to the care of patients who have complex conditions of the nose and sinuses.
Established in 1971 to honor prominent American research otolaryngologist Edmund Prince Fowler, MD, this award was developed by the Triological Society to "bestow upon a worthy recipient the responsibility of furthering the highest standards of perfection in the study, teaching and practice of otolaryngology." Dr. Luong will receive the award in May 2019 at society's 122nd Annual Combined Otolaryngology Spring Meetings in Austin, Texas.
She was named a Fellow of The Triological Society when her thesis, "Aspergillus fumigatus induction of IL-33 expression in Chronic Rhinosinusitis is PAR2-dependent," was accepted, and she received the Fowler Award for Basic Science Research in recognition of the study's excellence. Her study was partially funded by a Triological Society Research Career Development Grant, and The American Academy of Otolaryngic Allergy Foundation Grant. The manuscript has been submitted to Laryngoscope, and is expected to be published later this year.
Her thesis builds on the department's current research into how environmental triggers, primarily fungus, leads to chronic inflammatory diseases such as chronic rhinosinusitis (CRS) and asthma. Fungus has been shown to increase the production of IL-33, an epithelial cell-derived cytokine that orchestrates the immune response leading to CRS. Her thesis showed the critical role of the protease activity of fungus leading to activation of Protease-activated Receptor-2, which is important in the increase in IL-33 production by respiratory epithelial cells.
"We're continuing to work on nailing down how fungus leads to this type 2 response," she says. "There's a significant correlation between CRS with nasal polyps and asthma, which can be life threatening. We hope to develop a better understanding of these pathways to improve quality of life for CRS patients, and decrease the risk of death for people with asthma."