Cherry-on-Top Surgery Helps Larry Simmons Smell and Taste Again
---
---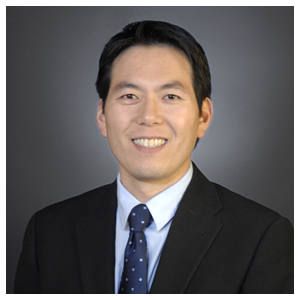 The ability to smell adds immeasurably to our experience of life and the way we relate to our surroundings. When Larry Simmons lost his sense of smell, he also lost the ability to taste. Both senses dimmed gradually over the years.
"I didn't even notice it," says Simmons, 72. "I couldn't breathe through my nose, so I just started breathing through my mouth. My first medication was a nasal spray, but it didn't help."
After seeing one doctor after another and trying a long list of steroids, antibiotics, and anti-allergy medications to treat chronic rhinosinusitis (CRS), he was diagnosed with bilateral nasal polyposis recalcitrant to maximal medical therapy. In 2017, he was referred to William Yao, MD, an assistant professor in the Department of Otorhinolaryngology-Head and Neck Surgery at McGovern Medical School at UTHealth. Based on Dr. Yao's findings on examination and the recalcitrance of Simmons' symptoms, he talked with his patient about surgery. Simmons agreed and underwent image-guided functional endoscopic sinus surgery and septoplasty a few days after Thanksgiving in 2017.
"The surgery eliminated Mr. Simmons' symptoms and gave him a dramatic recovery of the ability to smell and taste," Dr. Yao says. "I've treated many CRS patients who have recovered the sense of smell after surgery, but Mr. Simmons's response to treatment has been especially dramatic. His last examination in early 2019 did not reveal a single area of increased inflammation or polyp recurrence."
Shortly after the surgery, Simmons stopped by a drive-in and ordered a milkshake. It came with a cherry on top. "I took that cherry and bit into it and the flavors came at me like crazy," he says. "I thought, 'Whoa! This is a different world!' Before my surgery, food didn't have flavor. When you're struggling to breathe and your smell and taste go away gradually over many years, you really have no idea what you're missing until you get it back."
Schedule an Appointment
Call Us
To schedule an appointment over the phone, give our office a call at (713)-486-5019.
Online Appointment Requests
Patients may submit their appointment requests through our online Appointment Request Form.
Both current and new patients can request appointments through MyUTHealth, our patient portal.
---