Three ORL Faculty Members Named Among Best Doctors
---
---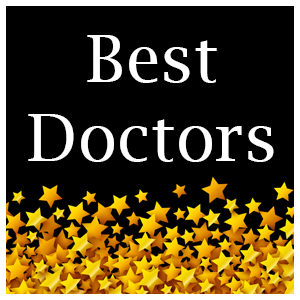 Martin J. Citardi, MD; Amber Luong, MD, PhD; and Soham Roy, MD, have been named among Best Doctors® for 2019. Since 1989, Best Doctors has conducted one of the largest ongoing peer physician polls in health care to identify the physicians other doctors trust most.
Dr. Citardi is professor and chair of the Department of Otorhinolaryngology-Head and Neck Surgery at McGovern Medical School at UTHealth and chief of otorhinolaryngology-head and neck surgery at Memorial Hermann-Texas Medical Center. He specializes in the treatment of complicated sinus and nasal disease and is a core member of both the Texas Sinus Institute and Texas Skull Base Physicians. An internationally recognized ear, nose, and throat surgeon, he has special interests in refractory sinusitis, revision sinus surgery, cerebrospinal fluid rhinorrhea, image-guided surgery, and minimally invasive anterior skull base surgery. Dr. Citardi is recognized as one of otolaryngology's leaders in computer-aided surgery (surgical navigation), an area in which he has published extensively. In 2019, he was appointed vice dean for clinical technology at UTHealth; in this role he will oversee the implementation of a software platform for the faculty practice. Dr. Citardi is a fellow of the American Academy of Otolaryngology, the American College of Surgeons, and the American Rhinologic Society.
Dr. Luong, associate professor in the department, is a practicing rhinologist who directs the department's translational science program focused on the role of innate immunity and environmental triggers on the pathophysiology of chronic sinus disease. Dr. Luong holds a joint appointment at the Center of Immunology and Autoimmune Diseases at the Brown Foundation Institute of Molecular Medicine. In addition to her basic science research, she is actively engaged in a number of industry-funded translational studies that directly stem from her interest in the relationship of chronic inflammation between the sinuses and lungs, and in innovative methods for management of chronic sinus disease. Both her basic science and translational research complement her clinical interest in the medical and surgical management of chronic sinus disease. She has received numerous awards, including the Women in Otolaryngology Helen F. Krause, MD Memorial Trailblazer Award; the American Rhinologic Society Presidential Citation for meritorious service; and the Edmund Prince Fowler Award, given by the Triological Society in recognition of excellence in basic science research.
Dr. Roy is a professor of otorhinolaryngology, and serves as the department's director of pediatric otolaryngology and quality officer. He is a fellow of the American Academy of Otolaryngology-Head and Neck Surgery, the American College of Surgeons, and the American Academy of Pediatrics, and a member of the American Society of Pediatric Otolaryngology and the Society for Ear, Nose and Throat Advancements in Children. An internationally recognized speaker and author, Dr. Roy has given hundreds of lectures and published numerous scientific articles, book chapters, and national research presentations. He serves on specialty committees and is an annual course instructor at the meeting of the American Academy of Otolaryngology-Head and Neck Surgery. He has received multiple awards for teaching, clinical care, and original scientific research. Dr. Roy is a recognized expert in operating room safety issues, particularly fire prevention in the OR, and serves as a consultant in the development of innovative and safer surgical devices.
All physicians listed by Best Doctors have received a consensus of their peer physicians' support. Physicians who receive consensus are researched and verified for clinical activity, licensure and disciplinary actions. Every physician listed by Best Doctors is reevaluated by their peers in the annual poll.
Schedule an Appointment
Call Us
To schedule an appointment over the phone, give our office a call at (713)-486-5019.
Online Appointment Requests
Patients may submit their appointment requests through our online Appointment Request Form.
Both current and new patients can request appointments through MyUTHealth, our patient portal.
---