Katherine Kao, MD, Facial Plastic Surgeon, Joins UTHealth & Memorial Hermann
---
---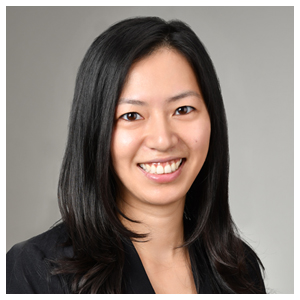 Facial plastic and reconstructive surgeon W. Katherine Kao, MD, has joined the Department of Otorhinolaryngology-Head and Neck Surgery at McGovern Medical School at UTHealth.
Dr. Kao received her medical degree at the Renaissance School of Medicine at Stony Brook University in Stony Brook, New York, and completed residency training at Washington University in St. Louis. Dr. Kao has been heavily involved in research while at Stony Brook University and at Washington University. She participated in research at the National Institutes of Health as a Howard Hughes Medical Research Scholar and during residency as a T32 NIH-funded research scholar. During this time, Dr. Kao investigated the role of biofilm in implant-related infections. This is a particularly interesting topic for Dr. Kao as implants play an important role in facial plastic surgery. She has authored and co-authored articles in The Laryngoscope, Otolaryngology-Head and Neck Surgery, Facial Plastic Surgery, Otology and Neurotology, and The Proceedings of the National Academy of Sciences. She continues to be active in research with a focus on improving outcomes in facial plastic surgery.
Following residency, Dr. Kao completed fellowship training in facial plastic and reconstructive surgery at the University of Miami where she received specialized training in rhinoplasty, skin cancer reconstruction, rejuvenation of the aging face and hair transplant. She decided to pursue facial plastic surgery because she wanted to help patients restore their confidence. She realized that the face is a big part of how we interact with the world around us. Patients who have cancers of the head and neck suffer greatly when the cancer disfigures them. It was particularly encouraging for her to see a patient's confidence restored after reconstruction of the face. During fellowship, Dr. Kao also developed interest in hair restoration and hair transplant. "There are so many hair restoration options available to us today. We no longer have to accept that hair loss is something inevitable as we age," she says. Dr. Kao was particularly impressed by the confidence is restored in patients who undergo a hair transplant procedure and she wanted to provide this service to the patients she treats. Dr. Kao is very excited about bringing her expertise in hair transplant and offering hair restoration services to the Houston community.
An assistant professor of otorhinolaryngology, Dr. Kao is board certified by the American Board of Otolaryngology-Head and Neck Surgery. Her clinical interests include hair restoration and transplant; facial trauma; facial rejuvenation, including Botox®, injectable fillers, brow lift, facelift, neck lift, and blepharoplasty; rhinoplasty; and reconstructive surgery of skin cancer defects.
Schedule an Appointment
Call Us
To schedule an appointment over the phone, give our office a call at (713)-486-5019.
Online Appointment Requests
Patients may submit their appointment requests through our online Appointment Request Form.
Both current and new patients can request appointments through MyUTHealth, our patient portal.
---