UTHealth Department of Otorhinolaryngology Adds a Generalist at Memorial Hermann Southeast Hospital
---
---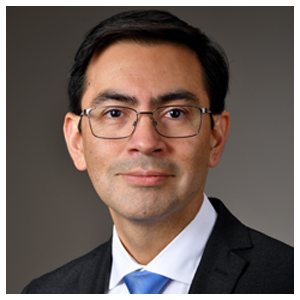 Otolaryngologist Fernando Gomez-Rivera, MD, has joined the Department of Otorhinolaryngology-Head and Neck Surgery at McGovern Medical School at UTHealth.
Dr. Gomez-Rivera received his medical degree at Universidad La Salle in Mexico City, followed by residency in general surgery at the Instituto Nacional de la Nutrición in the same city. He completed a fellowship in surgical oncology at the University of Alabama at Birmingham, and a second fellowship in head and neck surgery at The University of Texas MD Anderson Cancer Center in Houston, where he conducted research in thyroid cancer and melanoma.
He then pursued an additional internship and residency in otorhinolaryngology at McGovern Medical School, after making the decision to pursue a career in general otolaryngology.   Prior to joining the department, he served as a staff physician at Sentara Southern Virginia Ear, Nose and Throat, a community-based practice in South Boston, Virginia.
"After training in general surgery, I became interested in disorders of the head and neck and the surgical technologies used to treat them, and decided to transition to otorhinolaryngology," says Dr. Gomez-Rivera, who offers the hypoglossal nerve stimulator procedure for obstructive sleep apnea. "I also specialize in thyroid and parathyroid disorders."
Dr. Gomez-Rivera's primary practice will be at the department's offices in southeast Houston on the campus of Memorial Hermann Southeast Hospital, and he will also see patients and operate once a week at Memorial Hermann-Texas Medical Center.
An assistant professor of otorhinolaryngology, Dr. Gomez-Rivera has clinical interests in all aspects of general otolaryngology, new procedures for sleep apnea, thyroid and salivary gland tumors, and neck skin cancer surgery. He is board-certified in otolaryngology.
Schedule an Appointment
Call Us
To schedule an appointment over the phone, give our office a call at (713)-486-5019.
Online Appointment Requests
Patients may submit their appointment requests through our online Appointment Request Form.
Both current and new patients can request appointments through MyUTHealth, our patient portal.
---