Dr. Martin Citardi Appointed Vice Dean for Clinical Technology at UTHealth
---
---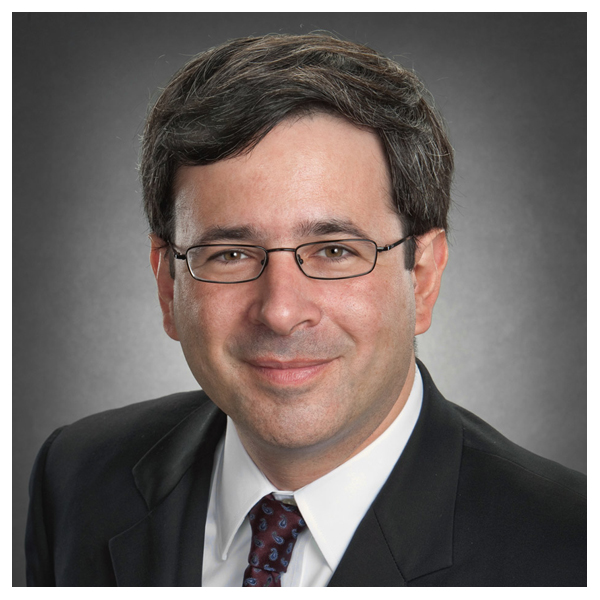 Martin J. Citardi, MD, professor and chair of the Department of Otorhinolaryngology-Head and Neck Surgery at McGovern Medical School at UTHealth, has been named vice dean for clinical technology, a new position at UTHealth. In his new role he is responsible for overseeing the implementation of IT systems that support care delivery at UT Physicians, the faculty practice of McGovern Medical School. In 2019, UTHealth launched UTHealthCONNECT, a comprehensive project for the implementation of Epic as the electronic health record (EHR) and patient access system for UT Physicians and UTHealth Harris County Psychiatric Center. The new system will launch officially in May 2021.
Dr. Citardi's interest in technology grew out of his aptitude for it. "I view information technology as an opportunity to engage patients where they are, with potential transformational wins for clinicians and patients," he says. "People now expect to interact directly with anyone who provides them a service. We currently have that capability at UTHealth to some degree, and we now are expanding it dramatically."
The Epic EHR will give physicians better access to the information needed for the care of their patients. The new system will offer greater efficiency and open up new ways to coordinate care for all patients.
Through the MyChart patient portal, powered by Epic, patients of UTHealth faculty physicians will be able to access their test results, message doctors, complete questionnaires, schedule appointments, pay medical bills, get cost estimates for procedures, and be more involved in managing their health care.
"Having the right information at the point of care for each patient improves care delivery, transforms the work experience for clinicians, and will provide us with an invigorated platform for clinical education and research," says Dr. Citardi, who is chief of otorhinolaryngology-head and neck surgery at Memorial Hermann-Texas Medical Center. "That is the major goal of the implementation of UTHealthCONNECT, our new electronic health record. All this information is now available, but it's not at our fingertips, which is where we want it to be."
Efficient care delivery is also an essential part of the ability to provide medical students, residents, and fellows with a strong clinical education. "It's the basic substrate that we need for our educational mission, and we have to do it well," he says. "Because we're doing a complete implementation, we can move forward with a thoughtful design to consider the best workflow for trainees and physicians in our clinical education programs."
Dr. Citardi specializes in the treatment of complicated sinus and nasal disease and is a core member of both the Texas Sinus Institute and Texas Skull Base Physicians. An internationally recognized ear, nose, and throat surgeon, he has special interests in refractory sinusitis, revision sinus surgery, CSF rhinorrhea, image-guided surgery, and minimally invasive anterior skull base surgery. Dr. Citardi is a fellow of the American Academy of Otolaryngology, the American College of Surgeons, and the American Rhinologic Society. In 2008, he became chair of the Department of Otorhinolaryngology. Under his leadership, the department has grown to include 16 full-time physician faculty members who provide care at locations across Greater Houston. The department's educational programs include a fully accredited residency training program and two fellowships, as well as CME programs. In addition, the department's faculty members conduct clinical research as part of its mission to improve the health of patients with diseases and conditions of the ears, nose, and throat and related structures.
Schedule an Appointment
Call Us
To schedule an appointment over the phone, give our office a call at (713)-486-5019.
Online Appointment Requests
Patients may submit their appointment requests through our online Appointment Request Form.
Both current and new patients can request appointments through MyUTHealth, our patient portal.
---