ORL Department Adds an Otorhinolaryngologist in the Greater Heights Area
---
---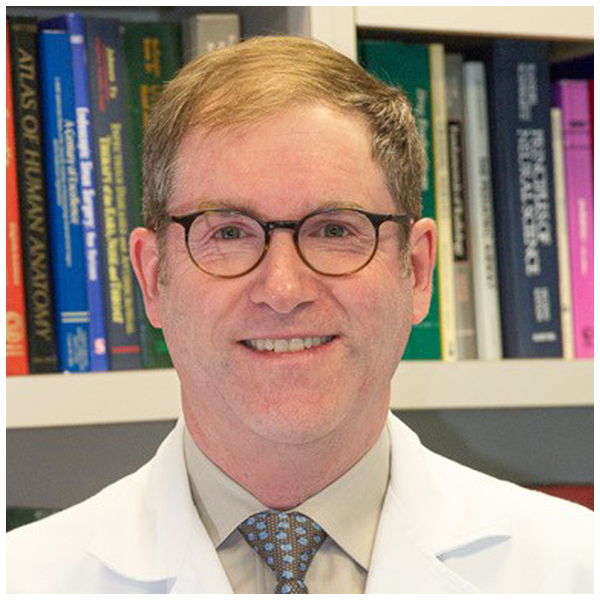 Otolaryngologist Luke I. Burke, MD, has joined the Department of Otorhinolaryngology-Head and Neck Surgery at McGovern Medical School at UTHealth as an assistant professor.
Dr. Burke received his medical degree at the State University of New York at Stony Brook, where he was inducted into Alpha Omega Alpha Honor Medical Society, and completed residency training in otolaryngology at McGovern Medical School. He was in private practice for more than 20 years on the campus of Memorial Hermann Greater Heights Hospital, where he served as coordinator of the annual head-and-neck cancer screening at the hospital. Active on the medical staff of Memorial Hermann Health System, he is now co-chair of the Memorial Hermann Physician Network Otorhinolaryngology Clinical Practice Committee.
Dr. Burke is board-certified by the American Board of Otolaryngology-Head and Neck Surgery. He treats sinusitis, ear infections, tonsil and adenoid diseases, thyroid, parathyroid, and laryngeal disorders, as well as conditions of the salivary glands and nose. In conjunction with UTHealth Audiology, he evaluates hearing loss, dizziness, and related ear conditions.
Dr. Burke provides general ENT services for adults, adolescents, and children at UT Physicians Otorhinolaryngology-Greater Heights as well as UT Physicians Otorhinolaryngology-Texas Medical Center.
Schedule an Appointment
Call Us
To schedule an appointment over the phone, give our office a call at (713)-486-5019.
Online Appointment Requests
Patients may submit their appointment requests through our online Appointment Request Form.
Both current and new patients can request appointments through MyUTHealth, our patient portal.
---