Dr. Katherine Kao Named Faculty Member of the Year by Otorhinolaryngology Residents
---
---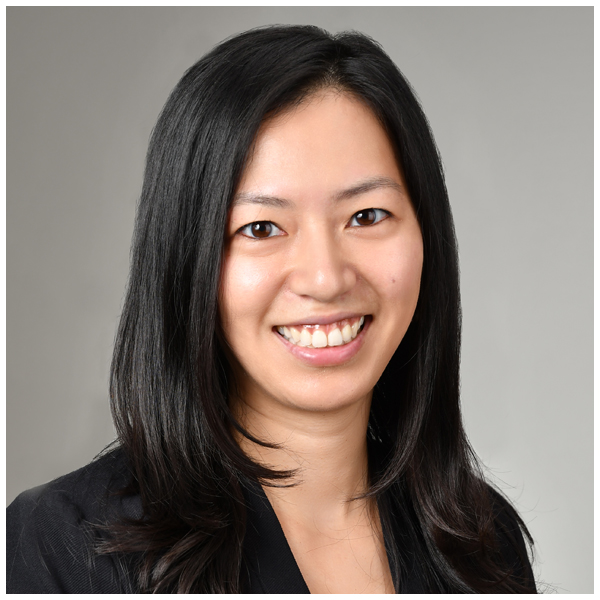 Each year, residents of the Department of Otorhinolaryngology-Head and Neck Surgery at McGovern Medical School at UTHealth have the opportunity to name the faculty member they feel has made the greatest impact on their learning experience. This year, the residents recognized W. Katherine Kao, MD, a facial plastic and reconstructive surgeon who joined the department as an assistant professor in 2019.
Dr. Kao considers it a great honor to be recognized by the residents. "My dad was a professor and I always felt that teaching was an important endeavor," she says. "I think to be a great teacher, you have to be a good student first. I am always learning through teaching. I feel lucky to work with such a talented, intelligent, and hard-working group of residents. They ask very thought-provoking questions and challenge me to be better and continue to learn. I am humbled and honored to receive the Faculty Member of the Year award, and I hope I can continue to give back as much as they give me."
Dr. Kao received her medical degree at the Renaissance School of Medicine at Stony Brook University in Stony Brook, New York, and completed residency training at Washington University in St. Louis. She was heavily involved in research at both institutions, investigating the role of biofilm in implant-related infections. She was a Howard Hughes Medical Research Scholar at the National Institutes of Health and a T32 NIH-funded research scholar during residency.
Following residency, Dr. Kao completed fellowship training in facial plastic and reconstructive surgery at the University of Miami, where she received specialized training in rhinoplasty, skin cancer reconstruction, rejuvenation of the aging face, and hair restoration and transplantation.
Dr. Kao is board-certified by the American Board of Otolaryngology-Head and Neck Surgery. In addition to hair restoration and transplant, her clinical interests include facial trauma, facial rejuvenation, rhinoplasty, and reconstructive surgery of skin cancer defects. She has authored and co-authored articles in The Laryngoscope, Otolaryngology Head and Neck Surgery, Facial Plastic Surgery, Otology and Neurotology, and The Proceedings of the National Academy of Sciences. She remains active in research with a focus on improving outcomes in facial plastic surgery.
Schedule an Appointment
Call Us
To schedule an appointment over the phone, give our office a call at (713)-486-5019.
Online Appointment Requests
Patients may submit their appointment requests through our online Appointment Request Form.
Both current and new patients can request appointments through MyUTHealth, our patient portal.
---