Dr. Soham Roy Recognized for 10 Years of Service to UTHealth
---
---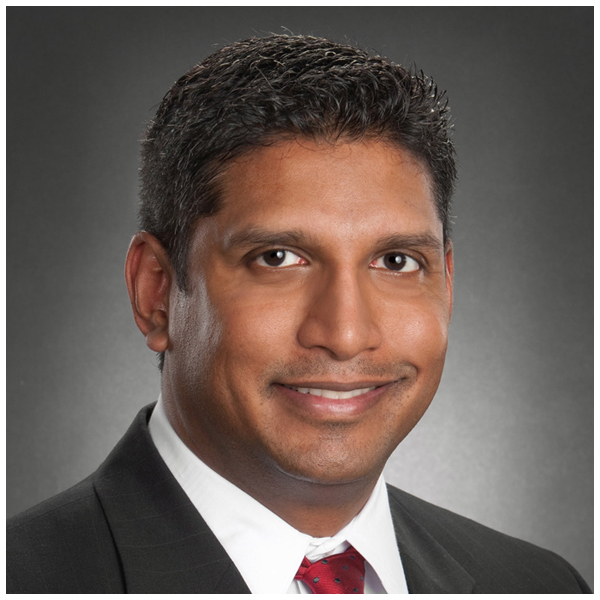 Soham Roy, MD, professor and vice chair in the Department of Otorhinolaryngology-Head and Neck Surgery at McGovern Medical School at UTHealth, celebrated his 10th anniversary as a faculty member in the 2019-2020 academic year . Dr. Roy is a recognized expert in operating room safety issues, particularly fire prevention in the OR, and serves as an industry consultant in the development of innovative and safer surgical devices.
A 1991 graduate of Stanford University, Dr. Roy earned his Bachelor of Arts degree in human biology with a concentration in medical informatics and medical computer science, with the goal of pursuing a career in medical artificial intelligence (AI). "I was fortunate to work with a well-known medical informatics specialist who advised me to go to medical school so I could learn to speak the same language as the physicians I would be working with," he says.
Dr. Roy investigated medical schools with strong bioinformatics programs, and was offered a full scholarship at Washington University in St. Louis. "At the end of my third year, everyone had chosen a specialty except me, because my long-term focus was still on medical AI," he says. "I did an ENT rotation and found the work both technically challenging and very interesting. At some schools, I might have been told that I was deciding on a specialty too late in the game, but I was fortunate to have a very supportive chief resident and faculty, who told me they'd help me get to where I needed to be."
The years Dr. Roy spent in medical school were critical in the evolution of medical informatics, and by the time he graduated, he was, in his words, "antiquated" in his chosen field. He went on to complete residency training in otolaryngology at the University of Miami, followed by a fellowship in pediatric otolaryngology at Children's Hospital of Pittsburgh and the University of Pittsburgh School of Medicine. In 2002, he accepted a position as assistant professor of otolaryngology at the University of Miami Miller School of Medicine, where he held secondary appointments in the Departments of Pediatrics and Anesthesia. In 2009, he joined McGovern Medical School as associate professor and director of pediatric otolaryngology, and director of quality improvement. In 2016, he was promoted to professor with tenure and vice chair of the department.
Last August, Dr. Roy was named chair-elect of the American Academy of Otolaryngology-Head and Neck Surgery (AAO-HNS) Patient Safety and Quality Improvement Committee. He will assume the role of chair in September 2021 for a two-year term. "It's a huge honor to work on such an outstanding committee with some of the most motivated and accomplished otolaryngologists from around the country," he says.
Dr. Roy became interested in patient safety and quality in the operating room more than a decade ago, when he had a near-miss experience. "I started reviewing the research and there was very little literature about fires and burn risk in the OR," he says. "Dr. Lee Smith, who is now a successful pediatric otolaryngologist in New York, and I set up a lab and started testing,
which led to multiple award-winning research publications and a great opportunity to be international thought leaders on the subject."
Dr. Roy led a U.S. Food and Drug Administration subcommittee on preventing surgical fires, and continued his work with The Joint Commission when the accrediting organization took over the initiative. He later worked with Pennsylvania-based ECRI, an independent nonprofit organization focused on improving the safety, quality, and cost-effectiveness of care across all health care settings worldwide.
An internationally recognized speaker and author, Dr. Roy has given hundreds of lectures and national research presentations, and published numerous scientific articles and book chapters. He serves on specialty committees and is a course instructor at the Annual Meeting of the AAO-HNS. He has received multiple awards for teaching, clinical care, and original scientific research.
Dr. Roy is a fellow of the American Academy of Otolaryngology-Head and Neck Surgery, the American College of Surgeons, and the American Academy of Pediatrics, and has held leadership roles in the American Society of Pediatric Otorhinolaryngology and the Society for Ear, Nose, and Throat Advancements in Children. He is currently enrolled in the Master of Medical Management program at Carnegie Mellon University and expects to graduate in May 2021.
"In the two academic positions I've held, I've had the best partners on the planet," he says. "ENTs are nice people – very pleasant to talk to and delightful to be around. I am fortunate to work in a department at UTHealth that has international thought leaders on every subject in our field, and who are literally the best partners you could ever hope to work with. At UTHealth, we've created a Division of Pediatric Otolaryngology that's phenomenal. There are four of us now, and we want to continue to bring in people who are excellent surgeons and supportive of our mission. I've been supported by outstanding people throughout my academic career, and it's important to me that I support my partners, and that they are recognized for their accomplishments and their commitment to excellence."
Schedule an Appointment
Call Us
To schedule an appointment over the phone, give our office a call at (713)-486-5019.
Online Appointment Requests
Patients may submit their appointment requests through our online Appointment Request Form.
Both current and new patients can request appointments through MyUTHealth, our patient portal.
---