Dr. Soham Roy Appointed Chair of AAO-HNS Patient Safety and Quality Improvement Committee
---
---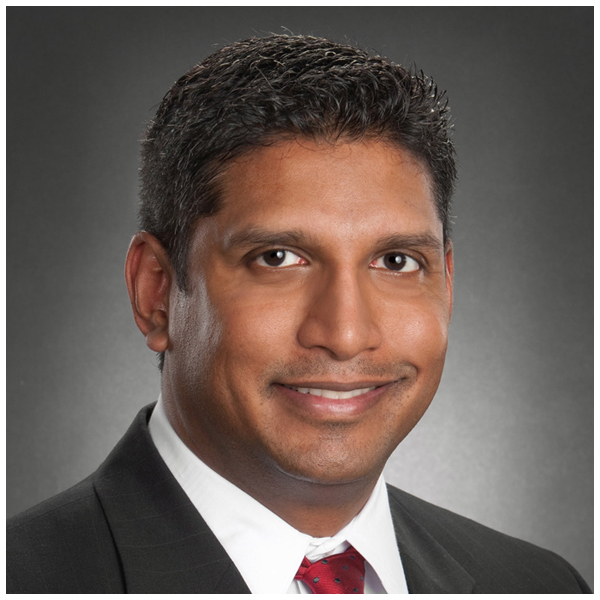 Soham Roy, MD, MMM, professor and vice chair in the Department of Otorhinolaryngology-Head and Neck Surgery at McGovern Medical School at UTHealth, has been named chair of the American Academy of Otolaryngology-Head and Neck Surgery (AAO-HNS) Patient Safety and Quality Improvement (PSQI) Committee. He will assume this new role officially during the 2021 AAO annual meeting next month.
Dr. Roy is a recognized expert in operating room safety issues, particularly fire prevention in the OR, and serves as an industry consultant in the development of innovative and safer surgical devices. He has served on the committee for three years and will assume the role of chair in September 2021 for a two-year term.           
"The work of the Patient Safety and Quality Improvement Committee has placed otolaryngology at the forefront of surgical specialties focused on quality," says Dr. Roy, director of pediatric otolaryngology and quality officer in the department. "It's a huge honor to work on such an outstanding committee with some of the smartest, most motivated, and accomplished otolaryngologists from around the country. The PSQI has been named a committee of excellence three of the last four years, and the number of quality initiatives and peer-reviewed articles generated by the committee is astonishing. I'm following in very accomplished footsteps and consider this appointment one of the highest honors of my career."
Dr. Roy became interested in patient safety and quality in the operating room more than a decade ago, when he had a near-miss experience. "I started reviewing the research and there was very little literature about fires and burn risk in the OR," he says. "Dr. Lee Smith and I set up a lab and started testing, which led to multiple award-winning research publications and a great opportunity to be international thought leaders on the subject."
Dr. Roy led a U.S. Food and Drug Administration subcommittee on preventing surgical fires, and continued his work with The Joint Commission when the accrediting organization took over the initiative. He later worked with Pennsylvania-based ECRI, an independent nonprofit organization focused on improving the safety, quality, and cost-effectiveness of care across all health care settings worldwide.                  
An internationally recognized speaker and author, Dr. Roy has given hundreds of lectures and national research presentations, and published numerous scientific articles and book chapters. He serves on specialty committees and is an annual course instructor at the meeting of the AAO-HNS. He has received multiple awards for teaching, clinical care, and original scientific research. 
He is a fellow of the American Academy of Otolaryngology-Head and Neck Surgery, the American College of Surgeons, and the American Academy of Pediatrics, and a member of the American Society of Pediatric Otorhinolaryngology and the Society for Ear, Nose, and Throat Advancements in Children.
---