Carpentry Brings Flavor to Time at Home
---
---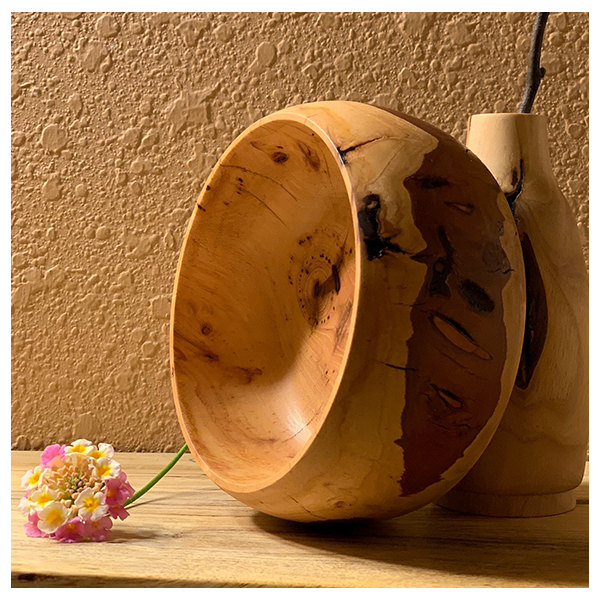 Under normal circumstances, medical professionals struggle with burnout and finding ways to reach a good work-life balance. Now with the current COVID-19 pandemic, some physicians who normally would have a problem finding free time, have had to find ways to cope with an abundance of spare time.
For Sancak Yuksel, MD, associate professor of otorhinolaryngology, his inspiration comes from something that's all around him. Wood.
"I've been practicing art in different forms like calligraphy, painting, and logo design since childhood," Yuksel said. "I've always loved wood, but I hadn't done any serious woodworking until about three years ago."
Yuksel discovered woodworking after purchasing firewood for his backyard pizza oven. He remembers thinking the wood pieces looked too perfect in size, color, and shape, and knew that it would be a waste to burn them.
"I decided to make something out of them, and my adventure started and progressed from there," he said."
Prior to the pandemic, Yuksel spent his weekends in his garage woodshop. In late March, when clinics and operating rooms were shut down for safety reasons, he found himself with an unheard-of amount of spare time, which Yuksel used to spend more time in his garage.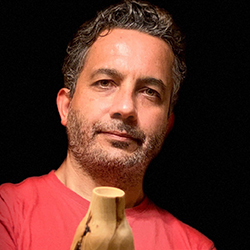 "I still followed the updates on the pandemic regularly, but woodworking distracted me from the endless bombardment of news and all different opinions circulating on social media and TV," Yuksel said. "Creating something beautiful, useful, and genuine instead of spending hours streaming nonstop COVID-19 news made me happier."
Yuksel's designs range from decorative art pieces, to bowls and spoons, vases, and more.
Yuksel said he believes hobbies are a natural extension of jobs and personalities, and they're not separate from professional occupation. For him, surgery, teaching, and woodworking are just different appearances of his artistic personality.
"Carving wood is not much different from performing a surgery," he said. "You transfer experience between the two all the time. You have to be patient, creative, and searching for excellence all the time in both, and you have to learn to be efficient as well."
Like all artists, Yuksel enjoys sharing his art in a variety of ways. He has started a photographic blog on Instagram which not only allows him to share his work with others, but also encourages feedback allowing him to progress his work.
Yuksel also spreads the joy of his art by gifting pieces to friends and colleagues during holidays and on other occasions. He has never sold any of his artwork, but he said he enjoys giving pieces from him that are beautiful and genuine.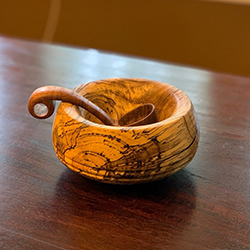 "Art brings more flavor, taste, harmony, and smoothness to our daily life as physicians and faculty," Yuksel said. "It cures and treats us to eliminate our roughness in our relations with our patients, colleagues, and trainees, and it makes us better people, too."
---