Ten Years Out, Jim Finley Looks Back on Beating Cancer
---
---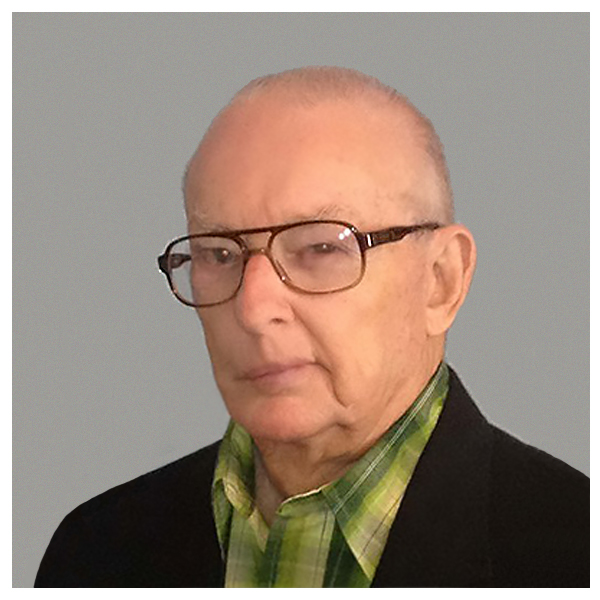 Jim Finley, who has been in the newspaper business for more than 36 years, writes a humor column for the Baytown Sun, a community newspaper published three days a week in Baytown, Texas, 25 miles east of Houston. In September 2013, he wrote a column entitled "Why So Blue with the Good News?" describing the emotions he felt after being discharged as a cancer patient following treatment and surveillance. In September 2020, he celebrated 10 years of life after "the monster surgery" with another column in the Sun.
"On that 2010 day, a medical team from UT Physicians, a real combat squadron, removed a tumor from just below my right ear that they later described as half the size of a grapefruit. The surgery at Memorial Hermann-Texas Medical Center took – this is true – 14 hours. Fortunately for me, they let me sleep through the whole thing," he wrote, with characteristic humor.
Finley had gotten new glasses after cataract surgery in 2009, and they were rubbing against a spot on his head above his right ear. The little bump on his head turned out to be a very large squamous cell carcinoma invading the bone of his ear.
Ron Karni, MD, describes Finley's tumor as particularly aggressive, with signs of extensive invasion into the soft tissue and bone. "When we examined Jim, we knew his temporal bone would have to be removed," says Dr. Karni, chief of the Division of Head and Neck Surgical Oncology and an associate professor in the Department of Otorhinolaryngology-Head and Neck Surgery at McGovern Medical School at UTHealth with a joint appointment in the Division of Medical Oncology.
Sancak Yuksel, MD, an associate professor in the Department of Otorhinolaryngology-Head and Neck Surgery, is a pediatric otolaryngologist and adult otologist-neurotologist who treats very complex medical and surgical cases in these subspecialties. During the first surgery, he removed a large portion of the temporal bone in what turned out to be a very long operation involving tumor resection and a major reconstruction.
Dr. Karni, Dr. Yuksel, and Tang Ho, MD, associate professor and chief of facial plastic and reconstructive surgery in the department, worked together as a team. "Dr. Yuksel is a world-class temporal bone surgeon. I managed the oncological aspect from the top of the neck to the bottom of the ear. Dr. Ho prepared an anterolateral thigh free-tissue transfer while we were working on the ear," Dr. Karni said. "I'm fortunate to work with great guys whose surgical skills complement each other very well. It allows us to do amazing work for our patients."
In an earlier humor column entitled "Beating the Grapefruit Tumor," written in September 2010 a few days after discharge from the hospital, Finley offered his own description of the surgery. "What Dr. Karni taketh away, Dr. Ho restoreth," he wrote. "A quiet, studious man, Dr. Ho – if you can believe this – took part of my right thigh and threw it up there to cover the hole left by the removal of the 'grapefruit.'"
A year later, in October 2011, Dr. Ho took Finley back to the OR to perform a comprehensive facial reanimation.
Over three years of treatment, Finley, his wife Margie, Dr. Karni, and Dr. Ho established a personal relationship. "There were so many Karni-Ho office visits. Too many to count," Finley says. "Since I slept through most of the surgeries, their office is where I really got to know and admire them. They became like family."
The day Finley was discharged from surveillance, they all shared a group hug. "Surgery is the smallest thing I do in the life of a cancer patient," Dr. Karni says. "Through years of follow-up office visits, scans, and evaluations, we spend hours together. The first few times patients come to the office, it's about treatment. The last 20 or so times you develop a deeply personal relationship. It's rewarding and heartwarming to see a patient who, like Jim, has faced the specter of death, gone through a massive surgery, and risen above it. He's not just a survivor. He's a superhero."
Finley, 82, doesn't consider himself a superhero. "But I'm doing very well for an old man," he says with a laugh. "I owe so much to Dr. Karni, Dr. Ho, and Dr. Yuksel. The Big Physician in the Sky also deserves a shout-out. They've given me the last 10 years to be with my family and friends, and I'll be forever grateful."
---