Dr. Zi Yang Jiang Promoted to Associate Professor
---
---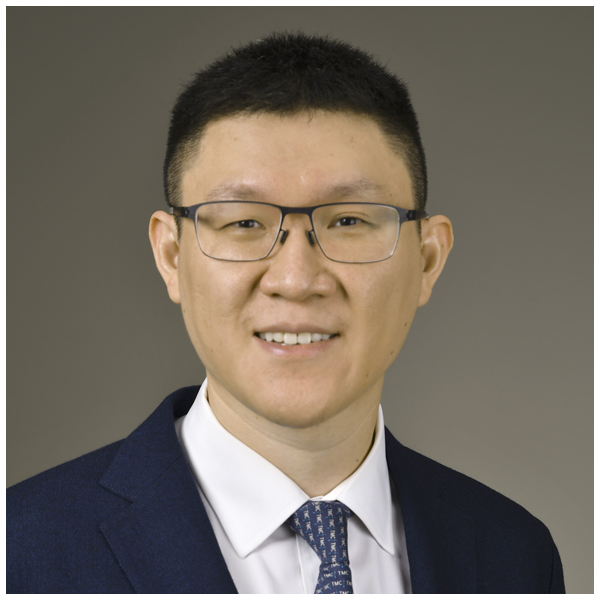 Pediatric otolaryngologist Zi Yang Jiang, MD, has been promoted to associate professor in the Department of Otorhinolaryngology-Head and Neck Surgery at McGovern Medical School at UTHealth.
Dr. Jiang joined the department in 2015 as an assistant professor. Certified by the American Board of Otolaryngology, he is an attending surgeon at Children's Memorial Hermann Hospital, Memorial Hermann-Texas Medical Center, and Lyndon B. Johnson Hospital in Houston. He serves as director of pediatric otolaryngology education, co-director of the Pediatric Sleep Center, and chair of the Continuing Medical Education Committee at McGovern Medical School.
"Dr. Jiang brings fresh ideas to many important daily tasks in the clinical practice was well as the medical school's educational program," Martin J. Citardi, MD, chair of otorhinolaryngology at McGovern Medical School and chief of otorhinolaryngology at Memorial Hermann-Texas Medical Center. Dr. Citardi explains, " In the clinical realm, Dr. Jiang as become our departmental champion during the Epic EHR implementation, and he is leading the development of a new office of continuing medical education at McGovern Medical School."
A magna cum laude biology and chemistry graduate of the University of Illinois at Urbana-Champaign, Dr. Jiang received his medical degree at the University of Illinois at Chicago, where he was inducted into Alpha Omega Alpha Honor Medical Society. He completed his residency in otolaryngology-head and neck surgery at UT Southwestern Medical Center in Dallas and went on to complete fellowship training in pediatric otolaryngology at Children's Mercy Hospital and Clinics at the University of Kansas Medical Center in Kansas City.
Dr. Jiang has been recognized with numerous awards during his academic career, including the Dean's Teaching Excellence Award at McGovern Medical School in 2019 and 2020. He was named a Super Doctors® Rising Star in 2017, 2018, and 2019. He has an active interest in mentoring physicians in training.
He serves as a reviewer for the International Journal of Pediatric Otolaryngology and Otolaryngology-Head and Neck Surgery, the journal of the American Academy of Otolaryngology-Head and Neck Surgery. He also is a surveyor for the Accreditation Council for Continuing Medical Education. Dr. Jiang has presented nationally and internationally, and is the co-author of numerous articles published in peer-reviewed journals. His clinical and research interests include clinical outcomes and cost-effectiveness in otolaryngology, pediatric neck masses and airway surgery, and fetal-neonatal health.
---