The Greatest Gift: Bilateral Cochlear Implants Help a Toddler Meet Her Milestones
---
---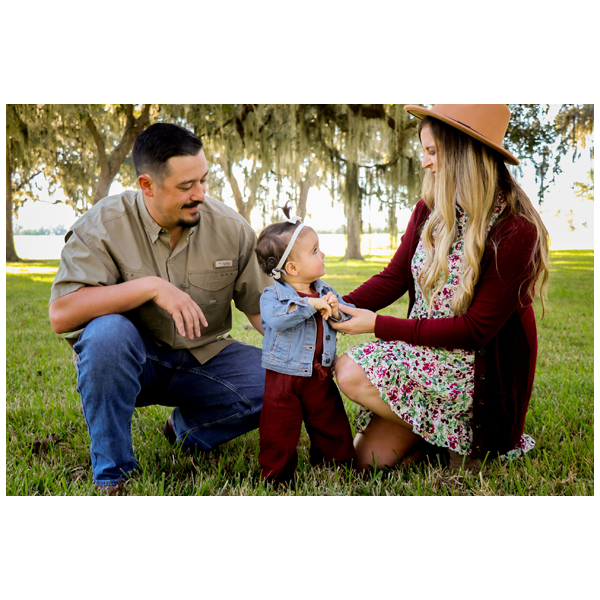 When Lucy Laker failed her newborn hearing screening twice, her pediatrician referred her to Audrey Taylor, AuD, at UT Physicians Audiology for auditory brainstem response (ABR) testing. Dr. Taylor confirmed Lucy's hearing loss in December 2019, with a natural sleep ABR that showed significant bilateral hearing loss.
"We knew that hearing aids would not be sufficient for her to access the sounds she needed for speech and language development, but they had to be trialed as part of the cochlear implant candidacy process," Dr. Taylor says.
She referred Lucy to Aniruddha "Alok" Patki, MD, a board-certified otologist-neurotologist at UT Physicians and assistant professor in the Department of Otorhinolaryngology-Head and Neck Surgery at McGovern Medical School at UTHealth.
"We wore hearing aids for three months and saw Dr. Patki again once we decided to move forward with bilateral cochlear implants," says Lucy's mother, Alyssa Laker.
"The way things worked out with Lucy is the way they're supposed to work out," Dr. Patki says. "We knew the hearing aids very likely wouldn't be the ultimate solution for her, so we scheduled an MRI with sedation to determine whether she had a well-formed inner ear and a cochlear nerve. Once we determined that she did, we did a CT scan for a better look at her anatomy."
Lucy also had features suggestive of Waardenburg syndrome, a rare group of genetic conditions characterized by at least some degree of hearing loss, unusually wide-set eyes, and pigmentation deficiencies, which can include heterochromia – usually one blue eye and one brown eye, a white forelock, or patches of white skin.
"We decided against family genetic testing, because it's expensive and the results can be inconclusive," Laker says. "No family members have Waardenburg that we know of, so our assumption is that Lucy is first generation. There are many different manifestations of the syndrome. She has a bright blue eye and a brown eye and the characteristic button nose. Because it's a rare condition, we don't know much about it."
Dr. Patki took Lucy to surgery for bilateral cochlear implants on June 23, 2020, at 8 months of age. Six weeks later, Dr. Taylor activated her implants.
At 16 months, Lucy has hit all her developmental milestones and done well with auditory verbal therapy. "As of now she has no signs of delay," Laker says. "She's interested in whatever we're doing and mimics us. She's starting to talk. We're so grateful for Audrey, who is a big advocate for Lucy and has been a rock for us when things were pretty tough. It was a shock when we learned she was deaf, but our next thought was what can we do to help her. We supplemented her with cochlear implants. It's not complicated."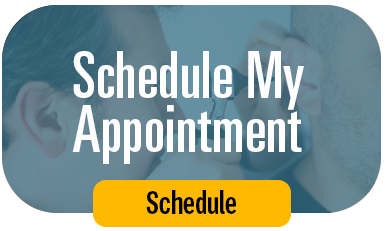 ---