Dr. Denna Zebda Joins the Department of Otorhinolaryngology
---
---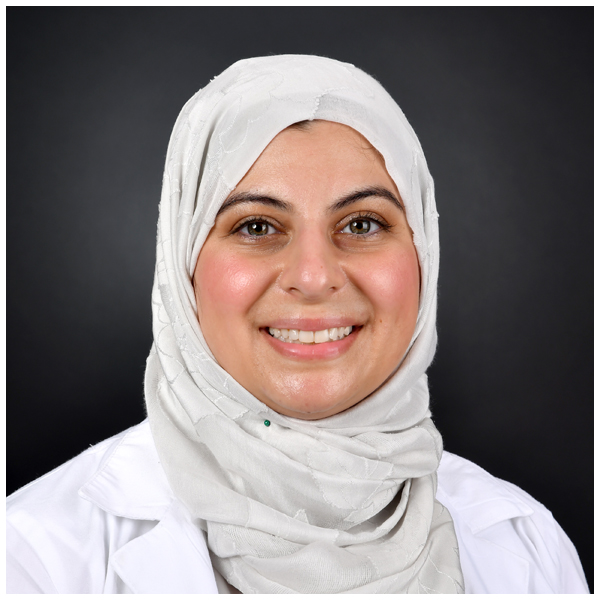 Denna Zebda, MD, has joined the Department of Otorhinolaryngology-Head and Neck Surgery at McGovern Medical School at UTHealth as an assistant professor and a member of UT Physicians Otorhinolaryngology-Southeast. She completed her residency in the department prior to joining the otorhinolaryngology team.
Dr. Zebda grew up in Corpus Christi, Texas, and earned her undergraduate degree summa cum laude at Texas A&M University in College Station, TX, followed by her medical degree at McGovern Medical School, where she was inducted into Alpha Omega Alpha Honor Medical Society. She completed residency training at the same institution and was the first-place winner in the Houston Society of Otolaryngology Research Competition in May 2020. Residents in the department named Dr. Zebda Resident of the Year in 2020 and 2021. She is a co-author of articles published in Otolaryngology-Head and Neck Surgery, International Forum of Allergy & Rhinology, and Head & Neck.
"When I began my job search, I looked at many different types of practices," she says. "Ultimately, being able to continue to work with faculty at UTHealth drove my decision. They genuinely care for their patients, and I wanted to continue to be a part of that. When I was deciding where to do my residency training, I couldn't find a better place. The faculty have excellent relationships with residents, and the case volumes are high, so I knew I would get good training. It was an easy decision to stay on."
Dr. Zebda joins Fernando Gomez-Rivera, MD, at UT Physicians Otorhinolaryngology-Southeast, located on the Memorial Hermann Southeast Hospital campus.
---