Removing a Glomus Tympanicum from the Middle Ear
---
---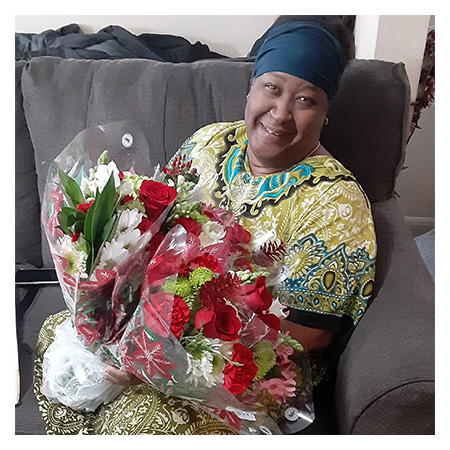 Donna Allen began having problems with her hearing four years ago and was diagnosed with a glomus tympanicum tumor, a benign paraganglioma that forms from specific nerve cells that regulate blood pressure throughout the body. It was removed, and a few months later, she still was unable to hear properly.
"I just dealt with it," Allen says. "Eventually, I started feeling a sensation of pressure, and now and then I felt woozy, like my head was spinning. We went through the early days of the pandemic, and I postponed seeing a doctor. Finally I started complaining about the hearing loss and a whooshing sound in my right ear."
Her primary care provider referred her to Aniruddha "Alok" Patki, MD, an otologist-neurotologist and assistant professor in the Department of Otorhinolaryngology-Head and Neck Surgery at McGovern Medical School at UTHealth Houston. "Dr. Patki was very knowledgeable and explained what might have happened during the previous surgery and what needed to be done. He gave me an excellent explanation," says Allen, who is 58.
They went forward with the surgery in June 2021 at Memorial Hermann-Texas Medical Center. "The whoosh sound Ms. Allen heard was the carotid pulse," Dr. Patki says. "Every time her heart beats, the tumor would fill with blood. Because paragangliomas are highly vascular tumors, they tend to bleed a lot during surgery. We use a microscope for the procedure, and while patients don't have significant blood loss, the amount of blood from the tumor makes the surgery difficult. We deal with that by using a laser, which cauterizes the tumor and shrinks it, making it easier to gradually peel away from the important structures of the ear. Once the tumor is removed, the symptoms the patient was experiencing reverse nicely, by and large."
"In addition to being knowledgeable, Dr. Patki was very attentive during the healing process. I could reach him via email at any time. I have my hearing back, and the last time I saw him, he said everything looked really good."
---