Allergic Fungal Sinusitis: A Call to Action and a New Clinical Trial
---
---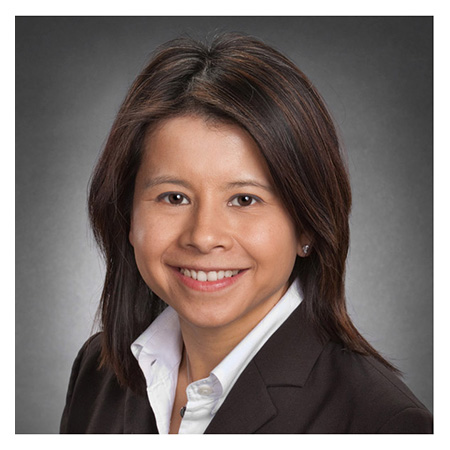 Amber Luong, MD, PhD, professor and vice chair for research in the Department of Otorhinolaryngology at McGovern Medical School at UTHealth Houston, is co-senior author of an invited Viewpoint on allergic fungal rhinosinusitis (AFRS), published in the International Forum of Allergy and Rhinology. IFAR is the official journal of the American Academy of Otolaryngic Allergy and the American Rhinologic Society.
A severe and chronic upper airway inflammatory disorder that negatively affects quality of life, AFRS has been the subject of Dr. Luong's research for more than 18 years. In 2021, during her tenure as inaugural chair of the Allergy and Immunology in Rhinology Section of the American Rhinologic Society, participating rhinologists revisited the clinical criteria for AFRS based on new knowledge of its pathophysiology and a greater understanding of how fungi can trigger a type 2 inflammatory immune response. The year 2018 marked the 35th anniversary of the recognition of AFRS as a distinct type of chronic rhinosinusitis with nasal polyps (CRSwNP), which accounts for between 5 and 10% of all rhinosinusitis cases requiring surgery. The disorder is believed to result from chronic, intense allergic inflammation driven by fungi present in the paranasal sinuses.
"AFRS is associated geographically with areas of high humidity and tends to present in people with a mean age of less than 30," Dr. Luong says. "The condition is challenging to treat, with high rates of nasal polyp recurrence within months of appropriate surgical and medical treatment. Our group noted limitations in the Bent-Kuhn criteria for AFRS described in 1994, as our current knowledge of the pathophysiology and molecular pathways for fungal-induced type 2 inflammation broadened and overlapped with the wider spectrum of CRSwNP."
These limitations and the low prevalence of AFRS compared to other types of CRSwNP create difficulties in designing clinical trials for patients with AFRS. "We still have gaps in our knowledge of the biology of the inflammatory response that we hope future studies can illuminate," she says.
Recently, the U.S. Food and Drug Administration approved three biologics for the treatment of CRSwNP – dupilumab, omalizumab, and mepolizumab. Dr. Luong is the national principal investigator for a randomized, controlled trial investigating the effects of dupilumab on need for rescue therapy with systemic corticosteroids or surgery in patients with AFRS who previously have undergone surgery. The trial will enroll 120 participants randomized to receive the biologic or placebo at 34 study sites in the United States, Argentina, China, Israel, Japan, and Turkey. For more information about the trial, contact Amber Luong at amber.u.luong@uth.tmc.edu.
Kim J, Makary CA, Roland LT, Kuruvilla M, Lam K, Smith KA, Magliocca KR, Wise SK, Toskala E, Fermin JM, Pashley CH, Levy JM, Luong AU. What is allergic fungal sinusitis: A call to action. Int Forum Allergy Rhinol. 2021 Oct 30. Doi: 10.1002/alr.22911. Online ahead of print.
---