Dr. Andy Chua Completes Rhinology Fellowship at UTHealth Houston
---
---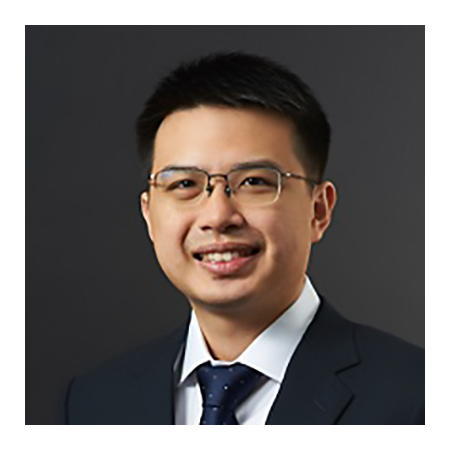 Andy Chua, MBBS, MRCS(Ed), MMed(ORL), FAMS(ORL), has completed a fellowship in neurorhinology and advanced endoscopic sinus surgery at the Texas Sinus Institute in the Department of Otorhinolaryngology-Head and Neck Surgery at McGovern Medical School at UTHealth Houston. A native of Singapore, he will return to the city to continue as a rhinologist in academic practice as an assistant professor at Sengkang General Hospital.
Dr. Chua received his medical degree at the National University of Singapore in 2011. He went on to complete his residency in otolaryngology with the SingHealth program, attaining membership to the Royal College of Surgeons (Edinburgh) and a Master of Medicine in Otolaryngology in the process. He passed the specialist exit examination with a Gold Medal awarded by the College of Surgeons, Singapore, and was admitted as a Fellow of the Academy of Medicine in Singapore. He then practiced as an attending physician for two years before embarking on the fellowship in Houston.
As a fellow, Dr. Chua worked closely in clinic and in the operating room with the department's three attending rhinologists: Martin J. Citardi, MD, professor and chair; Amber Luong, MD, PhD, professor and vice chair for academic affairs; and William C. Yao, MD, associate professor and director of the otorhinolaryngology residency program, who together serve as co-directors of the UTHealth Rhinology and Skull Base Fellowship. He spent clinical time with all three rhinologists, with assignments prioritized for participation in their more complex revision and skull base cases.
"I spent a substantial amount of time with all three faculty members. They had different working styles, which gave me broad exposure to a variety of ways to tackle the same problem," Dr. Chua says. "They have been wonderful mentors in imparting clinical knowledge, teaching surgical technique and its nuances, and most importantly, they are great role models for developing and maintaining a professional doctor-patient relationship based on trust, empathy, and clinical excellence. The heavy clinical and surgical workload of this fellowship increased my confidence and efficiency in managing complex sinonasal issues. It also deepened my knowledge of treatment options and alternatives for medical treatment, in-office procedures, and surgical techniques. I hope to continue our strong bond through close collaboration in the future."
---