Dr. Jane Huang Earns Subcertification in Complex Pediatric Otolaryngology
---
---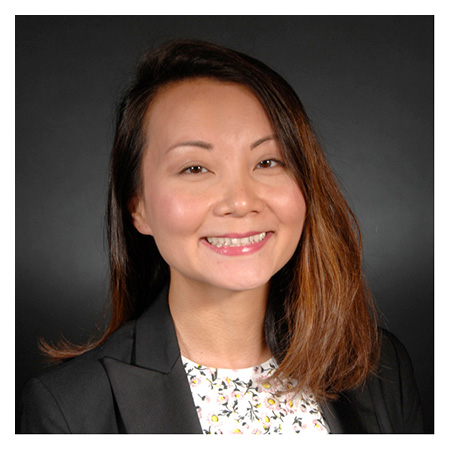 Zhen "Jane" Huang, MD, MBA, assistant professor in the Department of Otorhinolaryngology-Head and Neck Surgery at McGovern Medical School at UTHealth Houston, has been subcertified in complex pediatric otolaryngology by the American Board of Otolaryngology-Head and Neck Surgery (ABOHNS). To earn the new subcertification, Dr. Huang met eligibility criteria that included a certain number of qualifying cases and multidisciplinary activities. She also passed a written qualifying exam demonstrating her medical knowledge and experience in caring for children with complex otolaryngologic disorders and for complex pediatric cases with common otolaryngologic disorders. According to the ABOHNS, these children often receive better medical and surgical care in tertiary pediatric facilities with interdisciplinary teams.
Dr. Huang was born in southern China and moved to Dallas at the age of seven. After graduating as valedictorian, she continued her education at Dartmouth College as a Presidential Scholar majoring in psychology. She earned a combined MD/MBA at Dartmouth as a recipient of the Dr. Hampers Leaders in Healthcare Scholarship. After spending almost a decade in New England, Dr. Huang returned to Texas and completed residency training in otolaryngology-head and neck surgery at Baylor College of Medicine. She went on to complete a fellowship in pediatric otolaryngology at Children's National Hospital in Washington, D.C.
Fluent in English and Mandarin Chinese, she has a strong interest in improving health care delivery and population health. Her clinical interests are broad and include sleep-disordered breathing, congenital neck masses, open and endoscopic pediatric airway surgery, chronic ear disorders and hearing loss, and pediatric voice disorders.
"Practicing medicine is a commitment to lifelong learning," Dr. Huang says. "The ABOHNS subcertification helps us to be better physicians and validates that we are skilled at treating complex pediatric ENT disease. Because we practice in the Texas Medical Center, we see a lot of outside referrals, many of which are very complex cases. We're also skilled at treating very sick babies in the large Level IV Neonatal Intensive Care Unit at Children's Memorial Hermann Hospital."
---