Brain Injury and Stroke Program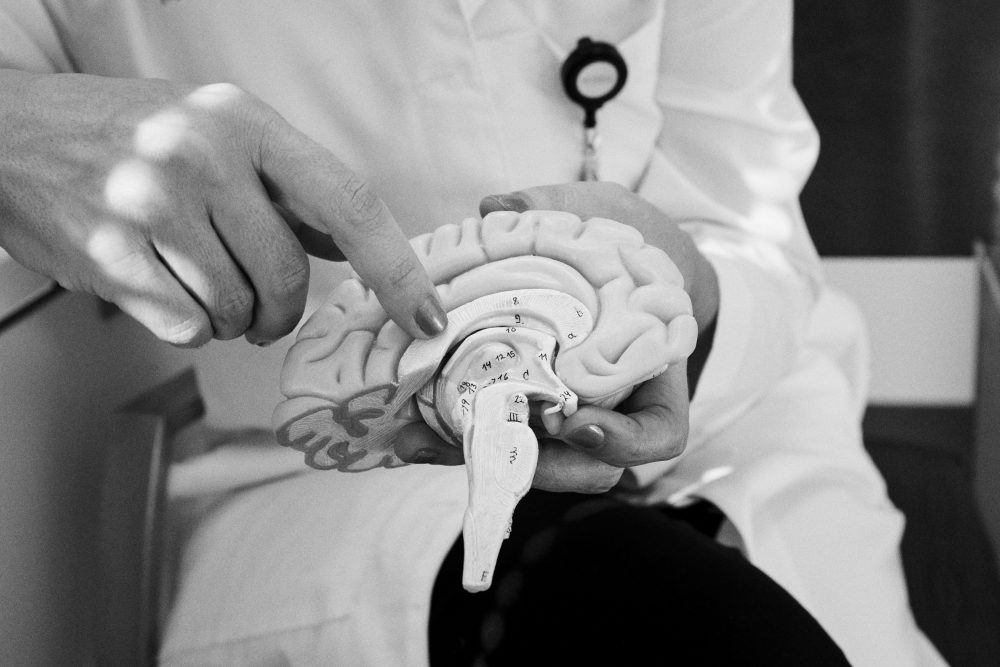 The Brain Injury and Stroke Program at TIRR Memorial Hermann is a nationally recognized center of excellence. Our program has expertise in addressing the numerous and complex issues that are encountered following brain injury and stroke, ranging from hospital-based treatment in a specialized environment to addressing community re-integration issues.
Brain Injury & Stroke Program at TIRR Memorial Hermann
The Brain Injury and Stroke Program at TIRR Memorial Hermann is one of the largest inpatient rehabilitation programs in the country with 4 teams that are dedicated to the rehabilitation of patients with acquired brain disorders. Each inpatient team is led by a physician who specializes in brain injury and stroke rehabilitation, with the vast majority having completed a fellowship in brain injury medicine. The outpatient program is led by fellowship trained physicians who are nationally recognized as experts in brain injury rehabilitation and spasticity management.
Brain injuries are often assumed to only result from trauma, though non-traumatic causes are also very common, such as stroke, cancer, or other neurologic conditions such as anoxic and viral encephalopathies, multiple sclerosis or Parkinson's  Disease. Regardless of cause, brain injuries can result in significant problems with cognition, emotion, and physical function. In the first few weeks-to-months following injury, the inpatient rehabilitation setting may be the most beneficial to provide specialized medical management, nursing, and therapy services, with a focus on improvement of function and reduction of complications. The focus of our inpatient program is to provide the skills and education for a patient and family to safely return to the home setting. This process entails individual therapy, group treatment, and community outings, all of which are individualized to the patient's needs.
Recovery following brain injury can be a lengthy and complicated process, and can vary depending on numerous factors, including the nature of the brain injury and other medical issues, as well as a patient's family and community support. It is common for patients and families to report ongoing improvement beyond the first few years following brain injury, with much of the improvement occurring in the outpatient setting. The Brain Injury and Stroke Program at TIRR Memorial Hermann offers diagnosis specific support groups, counseling, education, and individualized training to assist patients and their families with the transition from the hospital to home.
What Our Program Offers
The Brain Injury and Stroke Day Hospital Program allows the patient and family to transition from the hospital setting to home while continuing to provide intense therapy services and medical monitoring. When this outpatient program is not felt to meet the patient's needs, referrals to other residential or community programs can be made. Another outpatient-based service is the TIRR Challenge Program, which seeks to further assist in community, school and work re-integration of persons with brain injuries.
Funding and Support
The Brain Injury Research Center of TIRR Memorial Hermann is currently funded by three grants from the National Institute on Disability and Rehabilitation Research including designation as a Rehabilitation Research and Training Center on Community Integration of Persons with TBI. The program is CARF accredited.