Child and Adolescent Psychiatry Fellowship
The Louis A. Faillace, MD, Department of Psychiatry and Behavioral Sciences at McGovern Medical School at UTHealth offers a two-year, fully-accredited Child and Adolescent Psychiatry Fellowship program. Our mission is to produce skilled professionals who provide comprehensive and collaborative care for children and adolescents with psychiatric disorders. After graduation, our fellows go on to work in private practice, public sector and academic practices.
Our clinical experience is diverse and includes rotations across the full spectrum of mental health illnesses, from acute inpatient and residential treatment to outpatient sites, as well as consultation to medical specialists. Our collaborative patient care sites include:
UT Physicians Outpatient Psychiatry Clinic-BBSB
UTHealth Harris County Psychiatry Center
Memorial Hermann-TMC
MD Anderson Cancer Center
Devereux Texas
Harris Center for Mental Health and IDD (Community Psychiatry)
Children's Assessment Center
We have research expertise in autism and other developmental disabilities, mood disorders, disruptive behavior disorders and substance use. Our didactics include problem-based learning, a technique based on adult learning principles to better prepare graduates for lifelong learning. We strive to create a supportive, nurturing educational environment, and place a high value on camaraderie among fellows and faculty.
UTHealth is located in the world's largest medical center and the fourth largest city in the nation. Houston is a culturally diverse city, offering a unique opportunity to learn about children and families from a wide variety of backgrounds, gaining an appreciation for cultural influences on development. Houston's incredible diversity is reflected in our program's multicultural patients, fellows and faculty members.
Message from the Director
Welcome! Here in the Faillace Department of Psychiatry and Behavioral Sciences we place high value on creating strong working relationships among faculty, staff and fellows. We believe that together we can better help children and families develop their full potential. Our fellowship training program is also designed with this in mind.
The many training sites offer exposure to the full spectrum of psychopathology and treatment opportunities. The first year includes rotations through acute inpatient, forensic, residential, and consultation/liaison services in addition to an outpatient continuity clinic that runs throughout the two-year fellowship. There is strong direct supervision in the first year so that child psychiatry fellows develop excellent skills that allow them to work more independently by the second year. The second year includes numerous outpatient and specialty rotations in different settings so that by graduation, fellows are comfortable working in any setting. Because we work with a population often exposed to tremendous adversity and trauma, we emphasize a trauma-informed care approach that includes attention to self-care. This means having fun together!
We also work with many children who have complex medical illness, from cancer (at MD Anderson Cancer Center) to chronic illness and traumatic injuries (at Children's Memorial Hermann), to children with psychosomatic illness or medical illness affected by psychological issues who we see both at Children's Memorial Hermann and PATH intensive outpatient program. Fellows will experience a truly integrated care program at PATH where the team includes pediatricians, psychologists, social workers, and child psychiatrists. We are also developing learning experiences in the area of Telepsychiatry by partnering with Su Clinica Familiar in Harlingen, Texas.
We believe our program will offer a balanced curriculum, with value placed on diversity and working together with professionals from many disciplines. Upon completion of the program, the residents will be well prepared for careers in private practice, academic, or community psychiatry settings.
Training Sites
UT Physicians Psychiatry Outpatient Clinic-BBSB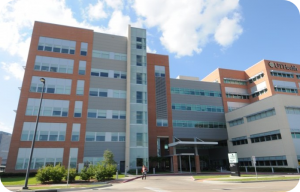 The UT Physicians Psychiatry Outpatient Clinic-BBSB, located inside the Behavioral and Biomedical Sciences Building (BBSB), is the primary outpatient facility of the McGovern Medical School Department of Psychiatry and Behavioral Sciences. It serves as the primary teaching site for the child and adolescent psychiatry residents, and all seminars are held here. We offers comprehensive outpatient services to children, adolescents and adults. All residents will participate in the Continuity Clinic, where they will have the opportunity to follow patients throughout the two-year fellowship. Patients seen here exhibit a broad range of psychopathology, including mood disorders, disruptive behavior disorders, psychotic disorders, pervasive developmental disorders, learning disabilities, adjustment disorders, post-traumatic stress disorders, mental retardation and anxiety disorders. Treatment includes pharmacotherapy, as well as individual, group, and family therapy. Faculty and teaching staff consists of four child and adolescent psychiatrists, three psychologists, and two clinical social workers. Educational activities are enhanced by extensive use of live video monitoring for real-time supervision, videotaping, and case conferences. Fellows also have the opportunity to participate in clinical research protocols.
---
UTHealth Harris County Psychiatric Center (HCPC)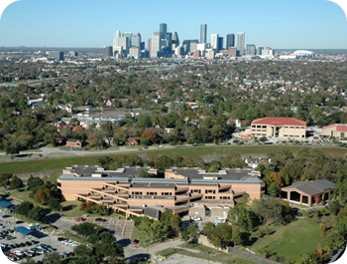 Acute Inpatient Child/Adolescent Unit
HCPC is a 250 bed publicly-funded psychiatric facility, located approximately 2 miles from the BBSB. The Division of Child and Adolescent Psychiatry operates a 20 bed Child and Adolescent acute inpatient service. All programs serve diagnostic, stabilization and treatment goals for patients requiring the structure and services of the various treatment settings. Each year there are over 500 admissions to the Child and Adolescent inpatient services at HCPC. Diagnoses among those admitted include mood disorders such as major depression and bipolar disorder, disruptive behavior disorders such as attention deficit hyperactivity disorder and conduct disorders, psychotic disorders such as schizophrenia, schizoaffective disorder and brief psychotic episodes, as well as developmental disorders including autism, pervasive developmental disorder, and mental retardation. Treatment interventions include individual, family, group, milieu and psychopharmacologic modalities. The inpatient unit includes three faculty attending child psychiatrists, nurses, a psychologist and a social worker/family therapist. As HCPC is also designed as a clinical research facility, the resident has opportunity to observe and participate in clinical investigation protocols.
---
Devereux Texas Treatment Network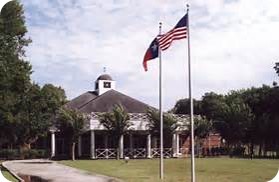 Residents have a required rotation in the 1st year of training to this facility. Devereux offers long-term residential treatment for children and adolescents. This long term treatment setting emphasizes the provision of a safe, therapeutic environment, paired with the treatment program focusing on client empowerment and skill attainment; providing for cognitive, affective and behavioral change. Treatment approaches include individual, group, family therapy, psychopharmacology, and milieu therapy. Supervision is provided by two attending child psychiatrists. Residents return to BBSB two afternoons per week for conferences and continuity clinic. The faculty consists of 2 part-time child adolescent psychiatrists, and the facility also includes child psychologists and psychiatric social workers/licensed professional counselors.
---
Children's Memorial Hermann Hospital (MHH)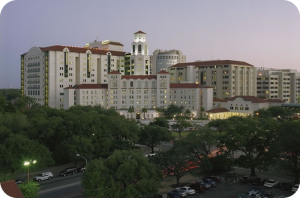 Children's Memorial Hermann Hospital is a 310-bed quaternary care women and children's hospital with medical, surgical and pediatric beds as well as one of the city's two Level I trauma units. It also operates a level IV NICU and a Level IV comprehensive Epilepsy center, as well as the Emergency Department. This private, not-for-profit hospital is the primary teaching site for UTHealth McGovern Medical School. The Division of Child and Adolescent Psychiatry maintains a strong consultation/liaison presence on the Pediatric Service, with a faculty member assigned to oversee consultation activities and to serve as liaison to the Department of Pediatrics. Psychiatric diagnoses for patients seen include adjustment disorders, conversion disorders, somatization disorder, factitious disorder by proxy, anorexia, PTSD, conduct and oppositional defiant disorders, delirium, substance abuse and depression and anxiety secondary to medical illness. Patients are seen for emergencies including suicide attempts, drug overdose, acute mental status change and acute trauma such as  paralysis, amputation or death of a family member. All cases are closely supervised on-site by the attending child psychiatrist. Fellows will also rotate through the Weight Management program and the Adolescent Medicine Clinic.
---
The University of Texas M.D. Anderson Cancer Center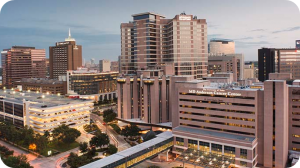 First year residents have a required rotation during the first year at the University of Texas M.D. Anderson Cancer Center. The M.D. Anderson Cancer Center is a comprehensive cancer center with over 1500 outpatient visits per day and considered a world leader in research and treatment of all types of cancer. It is located in the Texas Medical Center, one mile from BBSB. The psychiatry section has both inpatient and outpatient consultation services for children and adults and serves patients from all over the world. Child fellows see patients often to help them cope with a cancer diagnosis, but also to address common psychiatric comorbidity including mood disorders, adjustment disorders, post-traumatic stress disorders, psychoses, organic mental disorders and anxiety disorders.
---
Children's Assessment Center (CAC)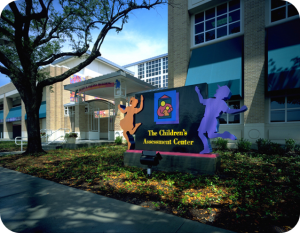 The Children's Assessment Center is a non-profit social purpose enterprise founded in 1991 to serve the needs of sexually abused children across Harris County. It is a collaborative public/private partnership of 15 agencies bringing together social workers, physicians, attorneys and law enforcement professionals in one central location to provide a continuum of critical, coordinated services. The Center's mission is to provide a professional, compassionate and coordinated approach to the treatment of sexually abused children and their families and to serve as an advocate for all children in our community. Mental health services are provided through the Therapy and Psychological Services Department, which includes Ph.D. level psychologists, Masters level therapists, additional contract therapists, and a UTHealth Child and Adolescent Psychiatrist. Therapy services include play, art, music and dance movement therapy in individual and group formats. Parents of abused children are commonly seen as well. Fellows will see patients for initial evaluation and follow-up medication visits. Individual and group psychotherapy is provided by the therapists, and the residents are expected to liaison with the therapists, as well as with the other agencies involved with these children. There are elective opportunities available to observe forensic assessments and court testimony, group psychotherapy, and other therapies specific to the needs of sexually abused children.
---
Harris Center for Mental Health and IDD (Community Psychiatry)
Second year residents rotate through several Community Psychiatry clinics over a 6-8 month period. The Harris Center Child and Adolescent Services provide mental health evaluation and treatment to children from birth to 17 years with serious emotional disturbances, behavioral problems, and those with the dual Diagnosis of emotional disturbance and developmental disabilities. Fellows will also rotate through the Assertive Community Treatment (ACT) Team, where they will work with children, adolescents and their families who are in crisis and at high risk of hospitalization. Additionally, they will rotate at a school-based clinic that provides outpatient care in a middle school setting. Finally, they will rotate through the Intellectual and Developmental Disabilities clinic. Some of the services provided at the Harris Center include: intake and assessment; psychiatric services; psychotherapy and skills training; case management; early childhood intervention assessments and crisis management through the ACT Team.
---
UT Physicians Pediatric Neurology at Texas Medical Center
Second year residents have a required rotation in the UT Physicians Pediatric Neurology Clinic. The clinic has approximately 3000 outpatient visits per year, with a full range of neurologic diagnoses including those of infectious etiology, seizure disorders, Tourette Disorder, cerebral palsy, epilepsy, neuromuscular disorders, developmental disorders and mental retardation, etc. Teaching staff includes the Division Director and four additional pediatric neurologists, all full-time and all board-certified. Residents will be responsible for new evaluations as well as follow-up visit of patients with neurologic disorders.
---
Interface Samaritan
Interface-Samaritan is a non-profit organization that provides professional counseling and education services from a faith-sensitive perspective. Based on the belief that physical, mental, and spiritual health are interdependent, Interface helps children, adolescents, families, and adults realize their potential for full and productive lives by caring for mind, body, and spirit. Child fellows rotating at this clinic will have the opportunity to participate in psychotherapy, telemedicine, spirituality conferences and pharmacotherapy.
---
Path Program
The PATH Program is a unique day treatment program for children and adolescents with complex medical issues who also have behavioral or emotional challenges. The integrated multidisciplinary treatment team includes a pediatrician, psychiatrist, psychologist or therapist, nurse, nutritionist, child life specialist, social worker, and teacher. Child and adolescent psychiatry fellows will participate in the psychiatric management of these children, as well as multidisciplinary staffing. They will have the opportunity to conduct group therapy from a skills-based (often based in ACT, CBT or DBT principles) perspective designed to enhance coping and healthy emotional expression as well as participate in family therapy and observe psychological testing. They also will have the opportunity to become involved in going quality improvement projects and program outcome measures.
Child Fellow Rotation Schedules
Please note that these are the current or anticipated rotation schedules and sites.  The schedules change somewhat from year to year.
First Year Child Psychiatry Fellow Schedule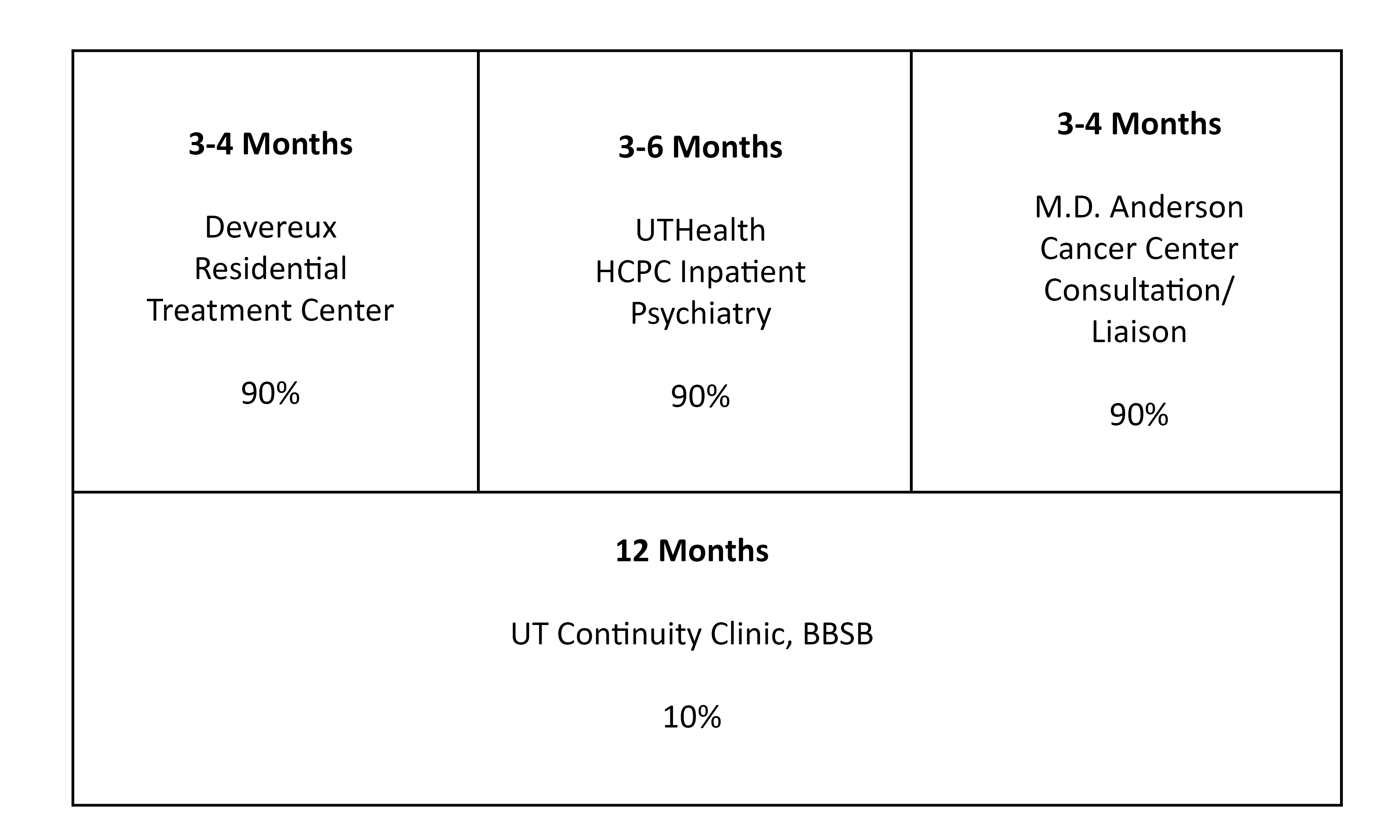 Second Year Child Psychiatry Fellow Schedule
Academic Activities
Grand Rounds
The weekly Grand Rounds Lecture Series features presentations by senior faculty or visiting speakers, providing exposure to exciting developments in the field of Psychiatry and Behavioral Sciences. The presentations are held throughout the year on Wednesdays. All residents are expected to attend Grand Rounds.
---
Supervision
Residents meet weekly with their primary rotation attending for supervision to review particular clinical concerns and/or to discuss the resident's professional progress in the specialty. There are psychotherapy supervisors with expertise in psychodynamic, mentalization-based therapy, cognitive-behavioral therapy, trauma-focused CBT, behavioral and parent management training, and family therapy, among others. It is expected that each resident has at least two hours weekly of supervision.
---
Resident Business Meeting
The Resident Business Meeting, where information is exchanged and resident concerns are discussed, is held on a monthly basis. The Residency Training Director visits these meetings periodically when asked to answer questions of concern to all residents.
---
Didactic Seminars
Didactic seminars occur weekly as follows:
First Year Child Psychiatry Fellows Seminar Series
July – September: 1 hour/week
Introductory Seminars (Interviewing, psychopharmacology, teaching skills, cultural competence and evidence-based medicine)
July – September: 2 hours/week
Psychotherapy (Individual, Play, Family, Psychodynamic, CBT, DBT and Supportive)
Second Year Child Psychiatry Fellows Seminar Series
July – September: 1 hour/week
Consultation/Liaison (Medical, School and Forensic)
July – September: 2 hours/week
Transition to Practice/Administrative Psychiatry
First and Second Year Psychiatry Fellows Combined Seminars
October-May: Year 1

 Infant and Preschool Development, Psychopathology and Treatment, Developmental Assessment and Related Psychological Theories
Preschool Problem-Based Learning Cases
Neurobiology series Consultation/Liaison (Medical, School and Forensic)

October-May: Year 2

School-Age Child Development, Psychopathology and Treatment, related psychological theories, psycho-educational assessment
PBL cases for School-Age Children
Adolescent Development, Psychopathology and Treatment, related psychological theories, projective testing
PBL cases for Adolescent Children
---
Problem-Based Learning (PBL)
PBL is an instructional method designed to help residents develop advanced critical thinking and problem-solving skills and to learn to use evidence to support their clinical reasoning. PBL emphasizes formulation of clinical problems by integrating knowledge of basic science (i.e., neuroscience, psychopathology, and psychopharmacology), normal child development, psychological theory, and sociocultural factors. Through the group process involved, residents develop important interpersonal communication skills involved in working on a team and in teaching others. Self-directed learning and teaching others is a key component of this didactic format.
Life in Houston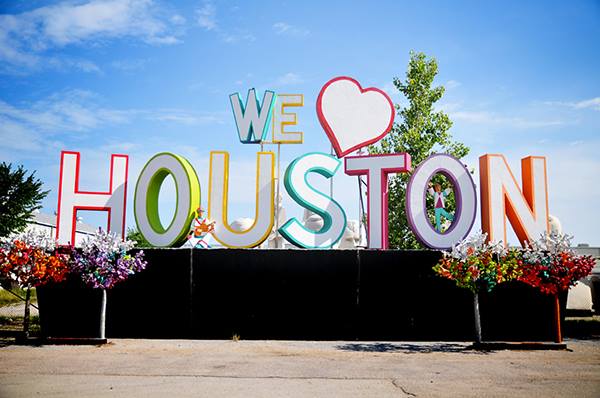 Houston is one of the most culturally diverse and vibrant cities in America. The fourth largest city in the country, it offers world-class options for entertainment, dining, sports, education, business and more. Home to the Texas Medical Center, the largest medical complex in the world, Houston is at the forefront of advancing medicine. Its various neighborhoods, highly-rated schools districts and attractions make the city an excellent place to start and raise a family.
More information about Houston at:
How to Apply
Application Procedure
Each year we offer first-year positions for residents who have successfully completed at least three years of an ACGME-accredited residency in Psychiatry. Applicants for the first-year positions must have successfully completed their PGY-3 year prior to entry into the Child and Adolescent Psychiatry (CAP) Residency.
Applications are only accepted through the Electronic Residency Application Service (ERAS). All positions are filled through the National Resident Matching Program (NRMP). We start interviewing in September and usually finish prior to the Thanksgiving holiday.
All applicants for 1st year (PGY-4 or 5) CAP positions should submit the following materials through ERAS:
Completed ERAS application form.
Personal statement regarding your interest in Child and Adolescent Psychiatry. Please include special areas of interest you may have so that if selected to interview we can schedule you to meet faculty and residents with similar interests.
Current Curriculum Vitae (CV)
A photo
All applicants for 1st year (PGY-4 or 5) CAP positions should arrange to have the following materials submitted through ERAS via the authorized parties as detailed on the ERAS website:
One Letter of Recommendation from your General Psychiatry Training Director which includes:

A completed Program Director's Verification Form Attesting to Child & Adolescent Psychiatry (CAP) Fellowship Eligibility.
A statement that the applicant has satisfied the training objectives for reaching the level of training indicated in the application; any deficiencies must be stated.
A statement regarding the residents performance (fund of knowledge, clinical judgment)
A statement regarding professional integrity (empathy towards patients, professional interactions, motivation to learn)
(Note: Our Program Director or a member of our Admissions Committee may speak directly with the applicant's Program Director. If any questions are raised, further verbal or written evaluation is requested.)

Two to three Letters of Recommendation from Faculty in your program.
A Medical Student Performance Evaluation (MSPE)
An official Medical School Transcript
USMLE and/or COMLEX Transcripts. (Completion of USMLE Step 3 is required prior to starting the CAP Residency program)
Meet our Fellows
The residents, by far, are one of the greatest strengths of our residency program. The environment is supportive and collegial. Residents also spend time together outside of work enjoying socials, retreats and checking out the fine things to do in the Houston area.
"I chose UTHealth Psychiatry because I felt like a part of the family right away. I was treated warmly by the faculty and residents. Also, Houston has so much to offer — arts, food, a huge medical center area. Who can beat that?"

-PGY 4 Resident
---
First Year Fellows:
Second Year Fellows:
Contact Us
Residency/Fellowship Coordinators
---
Email: Psych.Residency@uth.tmc.edu.
Fax: 713-486-2565
The University of Texas Health Science Center at Houston
Behavioral and Biomedical Sciences Building (BBSB)
1941 East Road
Houston, TX 77054