Research Track Psychiatry Residency Program
Welcome!
Welcome to the UT Health Psychiatry Residency Research Track Program website. The program allows research-oriented psychiatry residents to engage in research activities still in their intern year, with progressively more involvement in research over the course of their training.
We invite you to explore our website and learn more about our research track program, its structure, and the mentorship options offered in our department.
Message from the Directory
Thank you for your interest in the Research Track Psychiatry  Residency Program at McGovern Medical School at The University of Texas Health Science Center at Houston (UTHealth).
This is an amazing historical moment to be involved in psychiatric research. The countless recent advances in the understanding of the pathophysiology of mental illnesses, allied with the development of novel biological therapeutic approaches and the rescue of humanistic aspects of psychiatric care, has turned the fascinating field of psychiatry into an amalgam of different areas of knowledge, with the ultimate goal of constant optimizing patient care and looking at patient's in their totality. Our research track program reflects this multifaceted approach to mental illness, and we pride ourselves on our culture of innovation and interdisciplinary collaboration.
Created in 2012, our research track program offers a special opportunity for residents interested in developing research careers in academic psychiatry. The track is designed to allow residents with research backgrounds or strong interest in psychiatric research to engage in basic science, translational, and clinical research throughout residency.
Residents who join the research track are provided with the opportunity to pursue clinical and research interests in parallel throughout residency training, while fulfilling the ACGME requirements for general psychiatry residency training. Our program offers protected research time throughout residency as well as flexible and personalized rotation curriculum to integrate research and clinical training. Mentorship is provided by faculty members at the forefront of clinical psychiatry and neuroscience, with different backgrounds and research interests.
The research track combines clinical, research, and didactic activities over a period of four years. Upon completion of the program, our graduates are fully prepared to start their careers as junior faculty members and to continue to pursue research activities in academia or other settings of interest.
Program Structure
PGY-1
First year research track residents are assigned a research mentor at the beginning of their training. During their internship year, residents are expected to have regular meetings with their mentors, in order to discuss and start to develop a primary research project they will develop over the course of their training. Moreover, during their clinical rotations at the inpatient psychiatry unit, research track residents are given priority to rotate with attendings currently involved in research projects.
---
PGY-2
Second year research track residents have 2 full months of protected time for research. During that period, residents work closely with their mentors and continue to develop their research projects. Residents are encouraged to work on scholarly productions, including poster presentations and peer-reviewed publications.
---
PGY-3
During their third year of training, research track residents are provided with one day per week of protected time for research. Under the guidance of their mentors, residents are expected to continue to be actively involved in scholarly activities and to start working on a research proposal, with the ultimate goal of, towards the end of residency training, having the opportunity to apply for independent research funds.
---
PGY-4
Senior research track psychiatry residents have up to 6 months of protected time for research. This is a period to strongly invest on scholarly production and to conclude the research activities started during previous years. Career advice is provided by mentors, focusing on the transition from residency to junior faculty. Residents are encouraged to submit a research proposal during their 4th year, aiming at the possibility of securing independent research funds.
Didactics
Research Track Journal Club
The research track journal club is held once a month at the Behavioral and Biomedical Science Building. Research track residents are provided with a forum for discussion of scientific papers and their respective research projects.
---
Biostatistics for Clinical Investigators
By the end of their residency training, research track residents are encouraged to complete the Biostatistics for Clinical Investigators module of the Clinical Research Curriculum offered by the Center for Clinical Research & Evidence-Based Medicine at McGovern Medical School at UTHealth.
---
Other didactic activities
Additional seminars are provided to research track residents in the areas of scientific methodology, ethics in research, and grant writing.
Mentorship
We take pride in mentoring our research track residents. The department offers different options in terms of neuroimaging and basic science labs, an array of clinical research opportunities both at the department and throughout McGovern Medical School, and opportunities to participate in research involving epidemiology, population health, and the interface between psychiatry and other fields, including the humanities. Research track residents are encouraged to identify prospective mentors during the application process, and are assigned a mentor at the beginning of their first year, with the possibility of switching mentors or including a co-mentor by the beginning of their second year.
Please see below a list of some of the faculty members currently involved in the research track program:
Life in Houston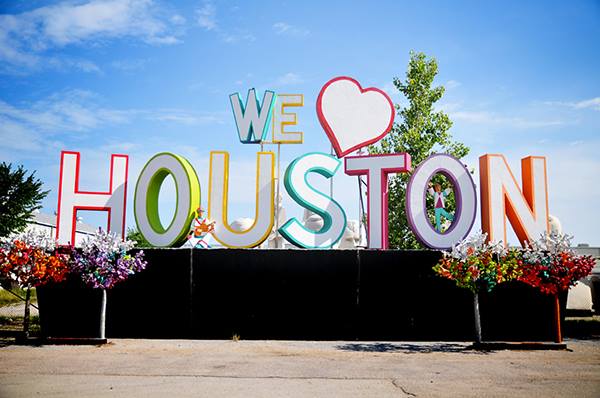 Houston is one of the most culturally diverse and vibrant cities in America. The fourth largest city in the country, it offers world-class options for entertainment, dining, sports, education, business and more. Home to the Texas Medical Center, the largest medical complex in the world, Houston is at the forefront of advancing medicine. Its various neighborhoods, highly-rated schools districts and attractions make the city an excellent place to start and raise a family.
More information about Houston at:
Meet Our Residents
---
Class of 2020
---
Class of 2021
---
Class of 2022
Awards
Please find bellow a list including some of the awards won by our research track residents over the past several years:
Janssen Academic Research Mentorship Program
AADPRT Ginsberg Award
AADPRT IMG Fellowship Award
American Association of Addiction Psychiatry (AAAP) Travel Award
Society of Biological Psychiatry (SOBP) Travel Award
VA TRIPS Award
APA Junior Investigator Research Colloquium
Group Psychotherapy Travel Award
American Society of Addiction Medicine Young Investigator Award
Mental Illness Research, Education, & Clinical Center (SC MIRECC) Award
American Academy of Addiction Psychiatry Resident Travel Scholarships
14th Annual Training Residents in Psychiatry Scholarship
NMSIS Promising Scholar Award
American Society of Clinical Psychopharmacology Annual Meeting
NNDC 10th Annual Conference Travel Award
American College of Psychiatrists Laughlin Fellowship Program
Journal of Psychiatric Practice Resident Paper Award
How to Apply
Residents are primarily admitted to the research track under a separate ERAS NRMP number [NRMP Program Code: 2923400C2]. Those interested in the research track should indicate this in their ERAS application. The application process for the research track will include interviews with research faculty in addition to regular interviews for the program. Research track applicants may be asked to give brief presentations about their research plans during interviews. In addition, there is the possibility of 1-2 residents from the clinical track to transition to the research track by the end of their first year, depending on availability of funds.
Contact Us
Residency/Fellowship Coordinators
---
Email: Psych.Residency@uth.tmc.edu.
Fax: 713-486-2565
The University of Texas Health Science Center at Houston
Behavioral and Biomedical Sciences Building (BBSB)
1941 East Road
Houston, TX 77054