Meet the Director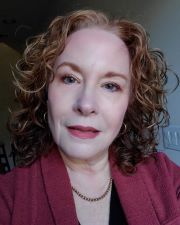 Katherine A. Loveland, PhD
Landmark Charities Professor in Autism Research and Treatment
Director of UTHealth C.L.A.S.S. Clinic
Katherine A. Loveland, PhD, is the Training Director of the UTHealth Houston Doctoral Psychology Internship Program.  She has served in this role from its founding in 2013 and led it to its accreditation in 2016. Dr. Loveland is the longest serving faculty member in the Louis A. Faillace, MD, Department of Psychiatry and Behavioral Sciences. She has many years' experience in training and mentoring interns, practicum students, other graduate students, postdoctoral fellows and more junior faculty. Her doctoral and postdoctoral training were in developmental psychology and clinical neuropsychology, and she has been licensed in Texas since 1985.
In addition, Dr. Loveland is an internationally known researcher specializing in autism spectrum disorders (ASD). She is best known for her work on social-emotional development and the neuropsychology of ASD. Her current research focuses on application of new technologies to the treatment of mental illness in ASD; gene-environment interactions associated with ASD; and cross-cultural influences affecting parenting stress in mothers of children with ASD.
Her clinical specialty is Autism in adolescents and adults and mental health conditions in individuals with autism. Her C.L.A.S.S. clinic (Changing Lives through Autism Spectrum Services), which is the site for the Lifespan Autism rotation, is among the few in the U.S. that focuses on serving adolescents and adults on the autism spectrum who are without intellectual disabilities, particularly those who were previously undiagnosed. It provides not only assessment and diagnosis but also individual and group therapy.