Dean's Lecture Series
The Dean's Lecture Series at the McGovern Medical School was established in 1983 to promote and encourage professional development and spark collaborative interest.  Sponsored by the Research Committee, each year eminent scientists across various scientific disciplines are invited to present their work. Lecture topics range from basic science research to patient care topics.
---
FY 2019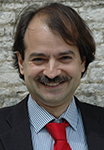 John Ioannidis, M.D., DS.c.
C.F. Rehnborg Chair in Disease Prevention
Professor of Medicine
Professor of Health Research and Policy
Professor of Biomedical Data Science
Stanford University School of Medicine
Professor of Statistics
Stanford University School of Humanities and Sciences
Co-Director, Meta-Research Innovation Center at Stanford (METRICS)
"Research practices for reproducible and useful scientific investigation"
October 9, 2018, 1:35 p.m.
Annual McGovern Medical School Research Retreat
IMM, 1825 Pressler, Houston, Texas 77030
---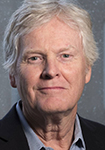 Michael Young, Ph.D.
Nobel Laureate
Richard and Jeanne Fisher Professor
Vice President for Academic Affairs
The Rockefeller University
"Genes controlling sleep and circadian rhythms"
March 6, 2019, MSB 3.001
---
FY 2018
Hiromitsu Nakauchi, Ph.D.
Stanford University
Richard Morimoto, Ph.D.
Northwestern University
---
FY 2017
Michael Rosen, Ph.D.
UT Southwestern Medical Center, Dallas
Keith Klugman, MBBCH, Ph.D.
Bill & Melinda Gates Foundation
---
FY 2016
Darcy Krueger, M.D., Ph.D.
Cincinnati Children's Hospital
Richard Sidman, M.D.
Harvard Medical School
---
FY 2015
Darwin Prockop, M.D., Ph.D.
Texas A & M Health Science Center
Morgan Sheng, Ph.D.
The Broad Institute MIT
Michael Gazzaniga, Ph.D.
University of California, Santa Barbara
---
FY 2014
Dianna Milewicz, M.D., Ph.D.
McGovern Medical School
---
FY 2013
Joseph Takahashi, Ph.D.
UT Southwestern Medical Center, Dallas
Arnold Levine, Ph.D.
Institute for Advanced Study
---
FY 2012
Salih Wakil, Ph.D.
Baylor College of Medicine
Elaine Fuchs, Ph.D.
The Rockefeller University
Herbert Fred, MD, MACP
McGovern Medical School
---
FY 2011
Ellen Vitetta, M.D., Ph.D.
University of Texas Southwestern
Mortimer Mishkin, Ph.D.
National Institutes of Health
Doug Wallace, Ph.D.
Children's Hospital of Philadelphia
---
FY 2010
Mitchell Lazar, M.D., Ph.D.,
University of Pennsylvania
---
FY 2009
Marshall Nirenberg, Ph.D.,
National, Heart, Lung, and Blood Institute
David Russell, Ph.D.
UT Southwestern Medical Center
---
FY 2008
Gerald Edelman, M.D., Ph.D.
Harvard Medical School
Huda Zogbhi, M.D.
Baylor College of Medicine
Daniel Hale, M.D.
University of Texas Health Science Center, San Antonio
---
FY 2007
Carla Shatz, Ph.D.
Stanford University
Christine Seidman, M.D.
Harvard Medical School
Mark Bear, Ph.D.
The Picower Institute for Learning and Memory
---
FY 2006
Christopher Miller, Ph.D.
Brandeis University
James Rothman, Ph.D.
Yale University
---
FY 2005
Dame Julia Polak, M.D.
Imperial College, London
Allen Cowley, Jr., Ph.D.
Medical College of Wisconsin
C. David Allis, Ph.D.
The Rockefeller University
Randy Schekman, Ph.D.
University of California, Berkeley
---
FY 2004
Victor Mckusick, M.D.
Johns Hopkins University and Hospital
Eric Boerwinkle, Ph.D.
University of Texas School of Public Health
Neal Lane, Ph.D.
Rice University
---
FY 2003
Owen Witte, M.D.
University of California, Los Angeles
Susan Amara, Ph.D.
National Institutes of Mental Health
Matthew Scott, Ph.D.
Stanford University School of Medicine
---
FY 2002
Peter Libby, M.D.
Harvard Medical School
A. James Hudspeth, M.D., Ph.D.
The Rockefeller University
---
FY 2001
David Sabatini, M.D., Ph.D.
New York University School of Medicine
Ron Evans, Ph.D.
The Salk Institute for Biological Studies
Bruce Stillman, Ph.D.
Cold Spring Harbor Laboratory
---
FY 2000
Ferid Murad, M.D., Ph.D.
George Washington University
Patricia K. Donahoe, M.D.
Harvard Medical School
Eric N. Olson, Ph.D.
University of Texas Southwestern Medical Center
---
FY 1999
Günter Blobel, M.D., Ph.D.
The Rockfeller University
Joan A. Steitz, Ph.D.
Yale University School of Medicine
Michael J. Welsh, M.D.
University of Iowa College of Medicine
Alfred G. Gilman, M.D., Ph.D.
University of Texas Southwestern Medical School
---
FY 1998
Robert J. Lefkowitz, M.D.
Duke University Medical Center
Brigid L. M. Hogan, Ph.D.
Vanderbilt University Medical Center
Story Landis, Ph.D.
Allen Institute
Judah Folkman, M.D.
Harvard Medical School
---
FY 1997
Stanley G. Schultz, M.D.
McGovern Medical School
L. Maximillian Buja, M.D.
McGovern Medical School
Bert W. O'Malley, M.D.
Baylor College of Medicine
John Mendelsohn, M.D.
University of Texas M.D. Anderson Cancer Center
Kenneth K. Wu, M.D.
McGovern Medical School
Christian R. H. Raetz, M.D., Ph.D.
Duke University Medical Center
Ernst Knobil, Ph.D.
McGovern Medical School
Mario R. Capecchi, Ph.D.
University of Utah
---
FY 1990
Samuel Kaplan, Ph.D.
McGovern Medical School
---
FY 1988
John H. Byrne, Ph.D.
McGovern Medical School
---
FY 1987
G. Barry Pierce, M.D.
University of Colorado Health Sciences Center
---
FY 1984
Jean D. Wilson, M.D.
UT Southwestern Medical Center, Dallas