Ernst Knobil Distinguished Lecture Series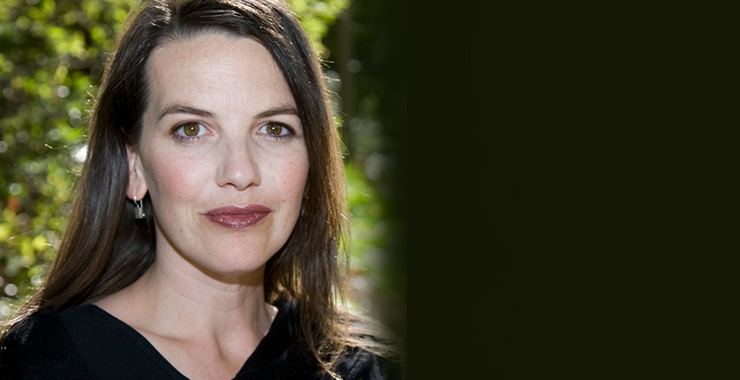 Julianne Holt-Lunstad, Ph.D.
Professor of Psychology and Neuroscience
Brigham Young University
March 5, 2024
10:50 a.m. – 11:50 a.m.
Brown Foundation Institute for Molecular Medicine
1825 Pressler, Houston, Texas 77030
Beth Robertson Auditorium
Register for the Event
---
The Ernst Knobil Distinguished Lecture was established in 2001 to honor Dr. Ernst Knobil, the third dean of McGovern Medical School from 1981—1984 and one of the world's leading neuroendocrinologists whose work has provided the basis for the understanding of reproductive function in women.
His work, spanning five decades, localized the pulse generator in the hypothalamus controlling the neuropeptide gonadotropin-releasing hormone (GNRH) that serves as the basis for the understanding of the 28-day ovulatory menstrual cycle.  This led to the successful treatment of women suffering with infertility of hypothalamic origin with over 90 percent success rate in achieving pregnancy.
From 1961—1981, Dr. Knobil was the Richard Beatty Mellon Professor of Physiology and Chairman of the Department of Physiology at the University of Pittsburgh School of Medicine.  In 1981, he joined the University of Texas Health Science Center at Houston where he served as dean of McGovern Medical School from 1981 to 1984.  As the H. Wayne Hightower Professor in the Medical Sciences and director of the Laboratory for Neuroendocrinology at the Medical School, he was named an Ashbel Smith Professor by the UT System Board of Regents in 1989 for his lifetime contributions to academic medicine.
His many awards for research, teaching, and academic leadership included the prestigious 1989 Dickson Prize in Medicine from the University of Pittsburgh.  His acclaim and accomplishments in science included memberships in the National Academy of Sciences, the American Academy of Arts and Sciences, the Institute of Medicine of the National Academy of Sciences, foreign associate of the French Academy of Sciences, the Academia Nazionale dei Lincei (National Academy of Italy), the Belgian Royal Academy of Medicine, as well as an honorary membership in the Hungarian Academy of Sciences.  He also held honorary doctorate degrees from the University of Bordeaux, the Medical College of Wisconsin, the University of Liege and the University of Milan.
An endowment has been established in Dr. Knobil's name. Contributions should be made to:
UTHealth
Office of Development
7000 Fannin Street, Suite 1200
Houston, TX 77030
Past Speakers
2023 Philipp Scherer, Ph.D., UT Southwestern
2022 Gregg Semenza, Johns Hopkins University
2021 Paul Offit, M.D., Children's Hospital of Philadelphia
2020 Nobel Laureate Jennifer Doudna, Ph.D., University of California, Berkeley
2017 James Thomson, Ph.D., University of Wisconsin
2016 Helen Mayberg, Ph.D., Emory University
2015 Susan Lindquist, Ph.D.,Massachusetts Institute of Technology
2014 C. David Allis, Ph.D., The Rockefeller University
2013 Nobel Laureate Michael Brown, M.D., UT Southwestern Medical Center
2012 Nobel Laureate Thomas Steitz, Ph.D., Yale University
2011 Nobel Laureate Richard Axel, M.D., Columbia University
2010 Thomas Starzl, M.D., Ph.D., University of Pittsburgh
2009 Ron Evans, Ph.D., The Salk Institute
2008 Nobel Laureate Phillip Sharp, Ph.D., Koch Institute for Integrative Cancer Research, Massachusetts Institute of Technology
2007 Alfred Goldberg, Ph.D., Harvard Medical School
2006 Nobel Laureate Stanley Prusiner, M.D., Institute for Neurodegenerative Diseases, University of California, San Francisco
2005 Jeffrey Freidman, M.D., Ph.D., Starr Center for Human Genetics, The Rockefeller University
2004 Nobel Laureate Leland Hartwell, Ph.D., Fred Hutchinson Cancer Research Center
2003 Nobel Laureate H. Robert Horvitz, Ph.D., Massachusetts Institute of Technology
2002 Nobel Laureate Joseph L. Goldstein, M.D.,  University of Texas Southwestern Medical Center
2001 Nobel Laureate Eric Kandel, M.D., Columbia University