Women and Girls in Science Symposium set for Feb. 9
---
---
The McGovern Medical School Women Faculty Forum hosts its fifth annual International Day of Women and Girls in Science Symposium, from 4:30-6:30 p.m. Feb. 9 in the Memorial Hermann Hospital Conference Center and online via Zoom.
The International Day of Women and Girls in Science was established by the United Nations in 2015 and is recognized around the world. The event provides and opportunity for health care professionals and trainees to celebrate successful women in academia.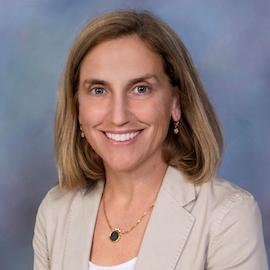 The 2023 keynote speaker is Michelle "Mikki" Hebl, PhD, Marth & Henry Malcolm Lovett Chair of Psychology, at Rice University. Hebl is an applied psychologist who is interest in the ways in which psychological phenomena can be applied to industries and organizations. Her research specifically focuses on workplace discrimination and the barriers stigmatized individuals face in social interactions, the hiring process, business settings, and the medical community.
Hebl is a strong advocate for gender issues and the intersection of gender and leadership. She is a two-time recipient of the Rice University Women's Resource Center Impact Award for her commitment to research on gender and service to women in the community.
The symposium will also highlight a pair of accomplished McGovern Medical School faculty including Theresa M. Koehler, PhD, chair emerita of the Department of Microbiology and Molecular Genetics; and Michelle McNutt, MD, FACS, professor in the Department of Surgery.
To register for the event click here. For more information, contact wff@uth.tmc.edu.
How to join the Zoom:
Zoom Link
Meeting ID: 987 9590 6536
Password: WFF1
---