Bovay Lecture set for Feb. 17
---
---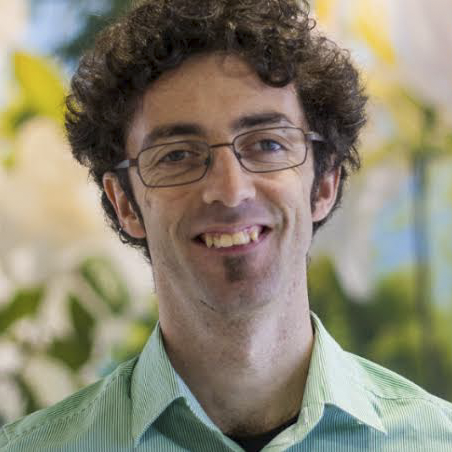 Marco Demaria, PhD, will present the 2023 Harry E. Bovay, Jr. Lecture on "Heterogeneity in Cellular Senescence: From mechanisms to interventions."
Demaria will present the lecture at 11 a.m. Feb. 17 in the Beth Robertson Auditorium at the Institute of Molecular Medicine (1825 Pressler St.).
Demaria obtained his PhD at the University of Torino, Italy, under the supervision of professor Valeria Poli. In 2010, he joined the laboratory of professor Judith Campisi, a postdoctoral fellow at the Buck Institute for Research on Aging in Novato, Calif. In 2015, Demaria returned to Europe and joined the University of Groningen and the European Institute for the Biology of Ageing (ERIBA) with a tenure-track position.
His work is supported by several journals and funding agencies. In 2018, he co-founded a startup company, Clear Biotech. Since 2022, he is the president of the International Cell Senescence Association.
Demaria is focused toward understanding the molecular basis of aging and age-related disorder, and identifying new molecular and cellular targets to improve health and longevity. At the core of his research is cellular senescence, a potent tumor suppressive mechanism characterized by a strong secretory and pro-inflammatory phenotype.
During his postdoctoral studies, he has characterized a new transgenic mouse model for the study of senescence in vivo and demonstrated that senescent cells accumulate and persist during aging and under genotoxic stress, where they contribute to disease. However, he has also demonstrated that sub-populations of senescent cells over positive roles during tissue repair.
Now, the goal of the Demaria laboratory is to define the conditions and phenotypes that determine whether a senescent cell covers beneficial or detrimental functions. The laboratory is developing the following projects, with the support of many collaborators and funding schemes:
Molecular characterization of the senescence heterogeneity
Clearance of senescent cells
Lifestyle effects on induction of cellular senescence
Pro-senescence therapies to improve tissue repair.
In the long-term, the laboratory aims at developing novel pharmaceutical and nutraceutical interventions to reduce the detriment or improve the benefit of different senescent cells with the goal to improve health and longevity.
This lecture series honors the life and work of Harry E. Bovay, Jr., (1914-2011), distinguished visionary, entrepreneur, civic leader, and philanthropist, who made a significant contribution to The Brown Foundation Institute of Molecular Medicine for the Prevention of Human Diseases (IMM) to help bridge the gap between the laboratory bench and the patient bedside, between identifying the molecular causes of diseases and actually preventing them.
A buffet luncheon will be provided to all attendees following the lecture. Admittance to the luncheon will require a ticket that will be distributed to those in attendance.
---