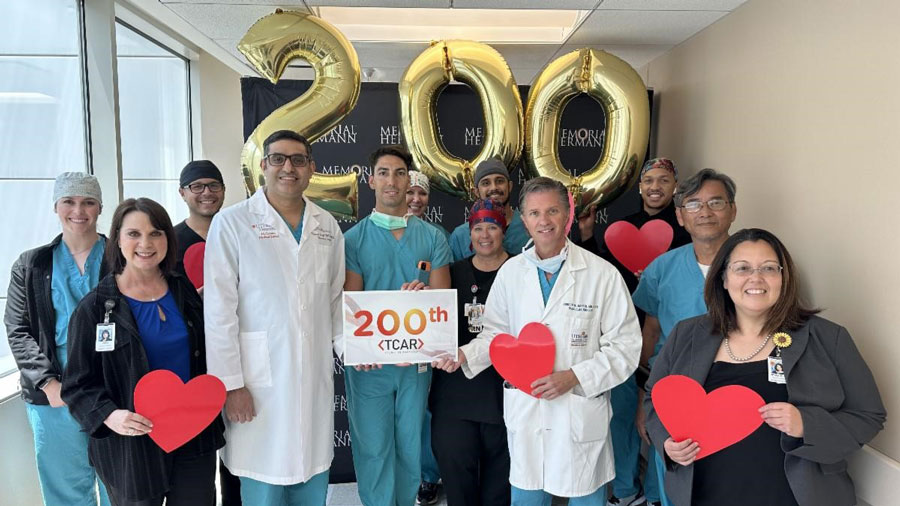 Photo courtesy of UTHealth Houston Heart & Vascular and Memorial Hermann Heart & Vascular
Congratulations to the vascular team of Naveed Saqib, MD; Gordon Martin, MD; and Daniel Miles, MD; on successfully completing the 200th Transcarotid Artery Revascularization (TCAR) procedure at Memorial Hermann Southeast Hospital.
TCAR is a minimally invasive procedure that combines elements of traditional carotid endarterectomy and stenting, offering a safer and more efficient approach to treat carotid artery disease. This breakthrough technique allows for precise and controlled intervention, reducing the risk of complications and promoting faster recovery for our patients.
---