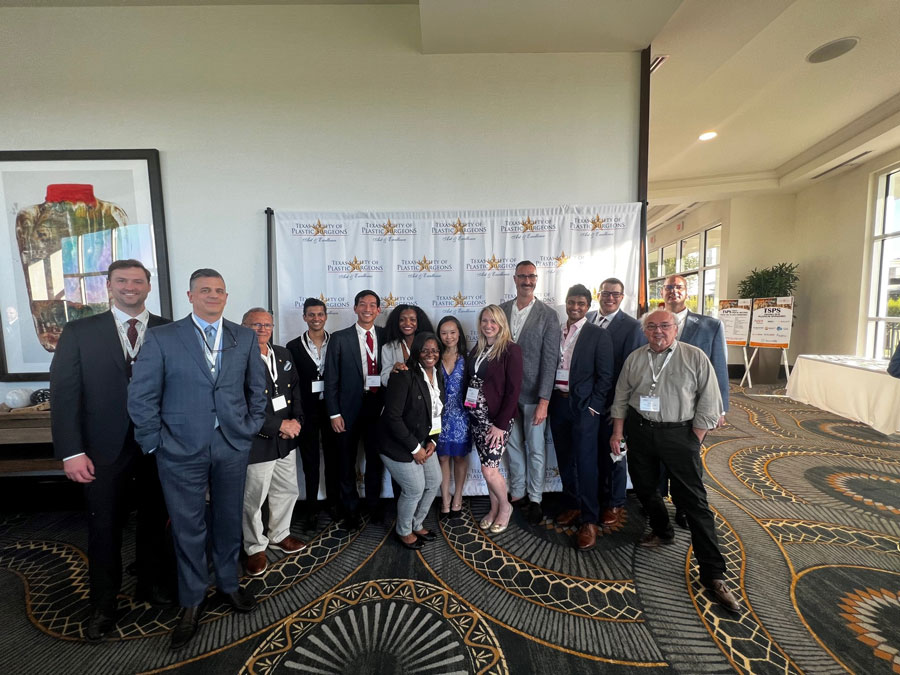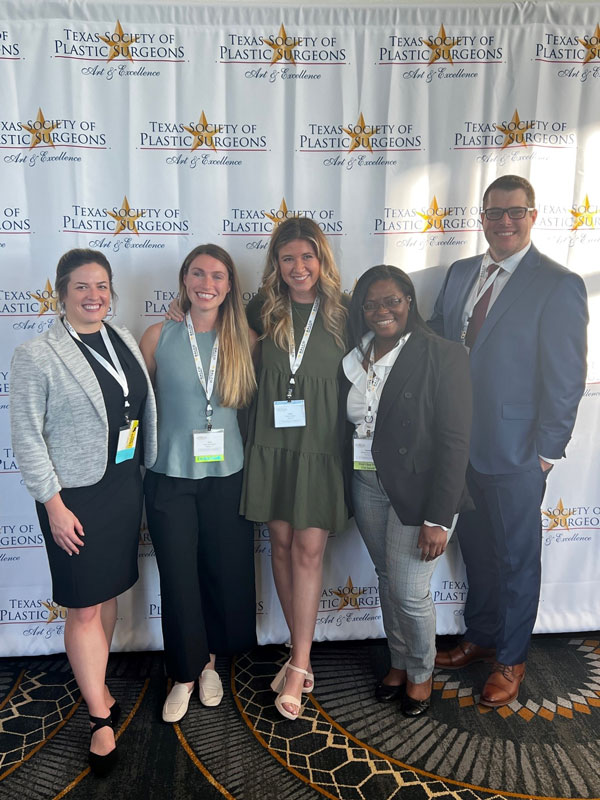 Photos courtesy of the Division of Plastic Surgery at McGovern Medical School
The Division of Plastic Surgery attends the Texas Society of Plastic Surgery Annual Meeting, Sept. 8-10 in San Antonio.
The team won multiple awards during the resident and student research day. Danielle Mumford, MD, PGY-4 General Surgery, won second place with her clinical talk, while David Hopkins, MD, PGY-8 Plastic Surgery, won the Cronin Award for best presentation by a senior resident. Praneet Paidisetty, MS3, won best student poster.
---