2019 Thoracic Surgery Fellowship Graduation Celebration
---
---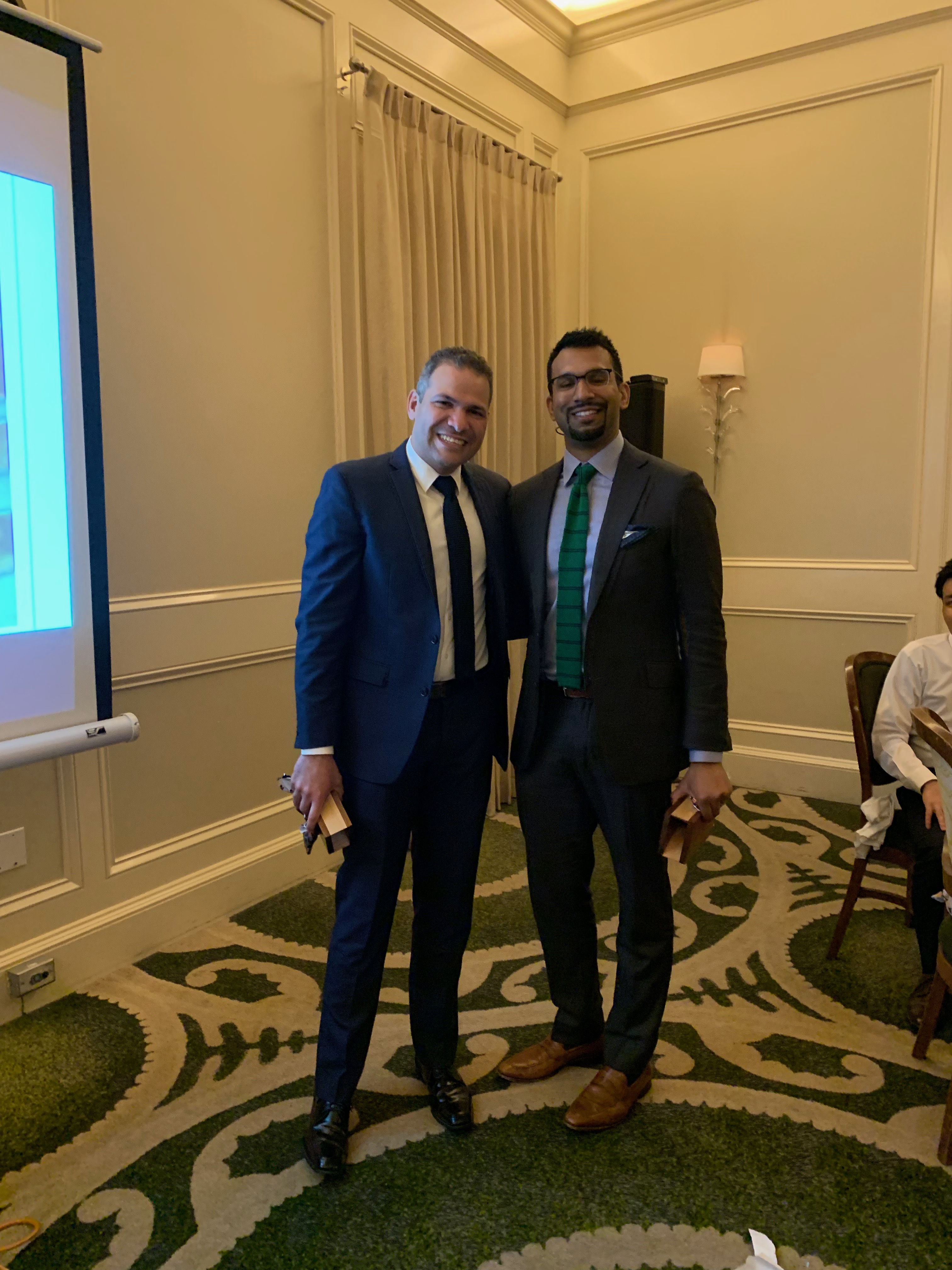 We are pleased to announce the recent graduation of Juan Abreu, MD and Ravi Rajaram, MD from the thoracic surgery training program that partners the academic medical organizations of MD Anderson Cancer Center and Department of Cardiothoracic and Vascular Surgery at McGovern Medical School at UTHealth.  The evening at Brennan's of Houston, housed the celebration to recognize and honor the graduates of their hard work and commitment to caring for patients, as well as the development and advancement that surrounds thoracic surgery and research.  The evening consisted of delicious food, engaging conversation, reconnection with former colleagues, comical and endearing presentations, as well as an opportunity to enjoy the company of our coworkers and peers outside of the clinical bustle at the TMC.
In partnership and collaboration with our colleagues at MD Anderson Cancer Center, we would like to congratulate Drs. Abreu and Rajaram on their dedication and commitment to their training.  We look forward to the progression, development, and future of thoracic surgery thanks to both surgeons.
Thank you to the faculty, staff, family, and friends who supported these individuals as they underwent long hours, challenging times, and commitment to their pursuit.  See photos below from the graduation dinner of the graduates and everyone who was able to contribute to their success.
-Caliann Ferguson
---