Vascular Quality Initiative
---
---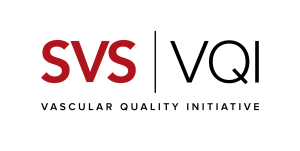 The McGovern Medical School at UTHealth (University of Texas Health and Science Center at Houston), Department of Cardiothoracic and Vascular Surgery, in partnership with the Memorial Hermann Health System is excited to formally initiate and reengage the Vascular Quality Initiative (VQI), a data collection system developed by the Society of Vascular Surgery (SVS) in effort to improve outcomes and the lives of patients.  Under the direction of Amanda Enerson, MSN, BSN, RN Senior Clinical Quality Reviewer, the Memorial Hermann Health System has dedicated a team to collect and analyze VQI data within the Hospital's network in Houston.  She has a functional working knowledge of the database and can interface with physicians participating in the ongoing initiative.
Operating out of participating centers, Memorial Hermann, The McGovern Medical School Vascular Surgery team are excited to be primary contributors to VQI.  Sheila Coogan, MD, Associate Professor at McGovern Medical School and Vascular Surgeon at Memorial Hermann explains that both organizations are committed to optimizing patient safety.  "By participating in VQI, we are able to be a part of an effort that will not only help patients locally, but will allow for vascular surgery as a specialized healthcare service to advance," Dr. Coogan says. Currently, the UTHealth team has been focused on collecting and reviewing data particular to the vascular procedures: TEVAR, EVAR, Carotid Endarterectomy, and Carotid Stents.
With over 500,000 vascular procedures performed in the US and Canada annually, the VQI program has been designed with the mission to "improve quality, safety, effectiveness, and cost of vascular healthcare…detailed data will allow analysis of root causes for different outcomes, including patient case mix, pre-operative management, and details of surgical techniques," as referenced on the VQI website.
Enerson and Dr. Coogan were able to attend the SVS VQI meeting in Washington DC in June, 2019, where they were able to discuss, share, and engage with other VQI members.
More information about VQI can be found on the VQI website: https://www.vqi.org/.
Questions about the participation of UTHealth and Memorial Hermann in VQI can be directed to: info.ctvs@uth.tmc.edu.
-Caliann Ferguson
---