Welcome Drs. Al Rstum & Wang
---
---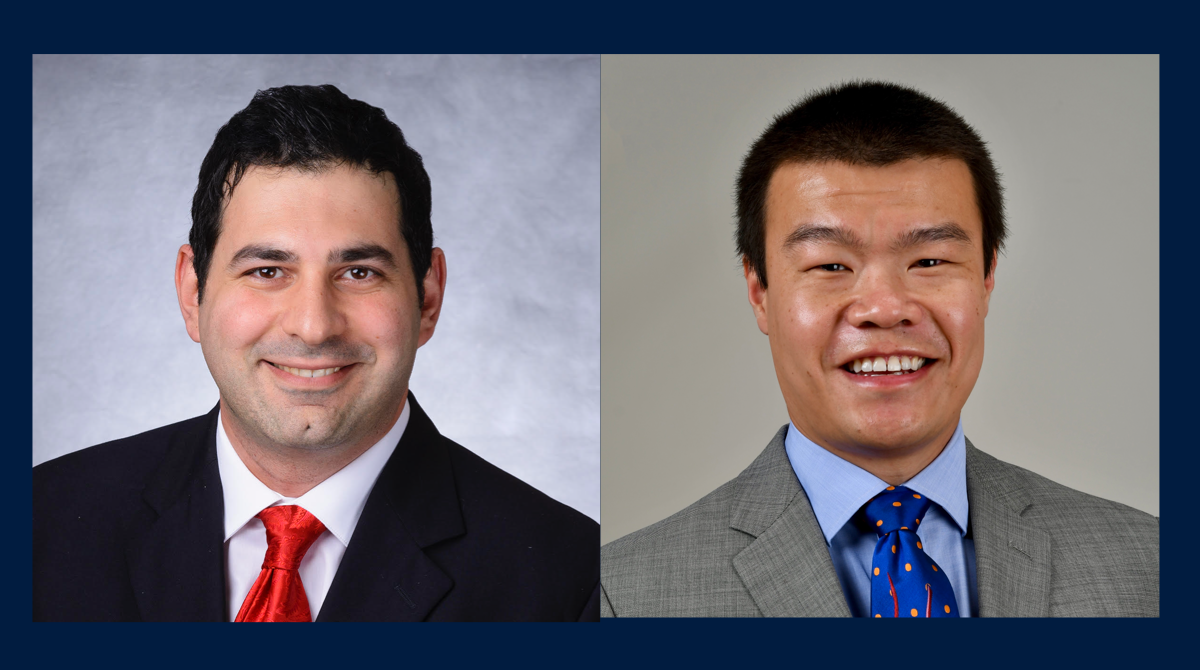 We are pleased to announce the addition of our newest faculty members in the UTHealth Houston CVSurgery Team, Drs. Zain Al Rstum and Keisin Wang. After completing years of clinical training, and extensive research in cardiothoracic and vascular surgery, both physicians are ready to start their careers, joining a team of experts and leaders in the field.
Following his residency and fellowship with UTHealth Houston, Al Rstum now serves as assistant professor of cardiothoracic and vascular surgery. He is board-certified in vascular surgery, and will begin his career as an attending at LBJ Harris Health System Hospital, Memorial Hermann – Texas Medical Center, and Memorial Hermann Woodlands Hospitals. Al Rstum completed medical school at the University of Jordan School of Medicine, followed by a vascular surgery integrated residency program. He continued his training by completing the thoracic surgery fellowship, cardiac track, offered by UTHealth, and The University of Texas MD Anderson Cancer Center.
Wang completed his medical degree in his home state at the University of Florida – Gainsville. He then continued to complete his vascular surgery training at Indiana University School of Medicine. Wang now serves as assistant professor of vascular surgery, offering specialized care at Memorial Hermann Greater Heights and Memorial City Campus'. "It is a privilege to be a part of the UTHealth Houston family, and offer care to patients in the Houston metropolitan area. I also am thrilled to continue to work with medical students and resident trainees, and help them grow into impactful physicians," he said.
Congratulations to our new recruits. We look forward to seeing both Dr. Al Rstum and Wang grow and excel in their careers, and beyond.
-Caliann Ferguson
---