Clinical Training
Our Teaching Hospitals

Memorial Hermann-Texas Medical Center is the primary teaching hospital for the McGovern Medical School at UTHealth. Memorial Hermann-TMC provides leading-edge care in heart, neuroscience, orthopedics, women's health, general surgery, organ transplantation and much more. As one of only two certified Level I trauma centers in the greater Houston area, the hospital provides 24/7 emergency and trauma care. Memorial Hermann Life Flight® provides emergency rescue within a 150-mile radius.
---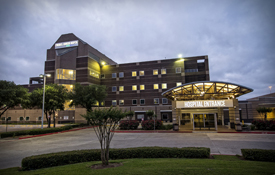 Lyndon B. Johnson Hospital is a 207 licensed-bed acute care hospital offering a full range of medical services. LBJ Hospital is a verified Level III trauma center and was the first such center designated in Texas. It also is the state's busiest Level III trauma center, with more than 70,000 emergency patient visits each year.  LBJ Hospital carries the distinction of being a regional center for neonatal intensive care for high-risk deliveries and very low birth weight infants and provides an array of specialized medical and surgical services.
---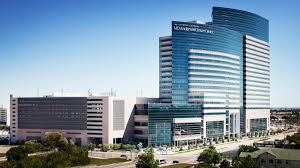 The University of Texas MD Anderson Cancer Center is one of the original three comprehensive cancer centers in the United States. MD Anderson is the largest, and widely regarded as one of the foremost cancer centers in the world. MD Anderson ranks first in the number and amount of research grants awarded by the National Cancer Institute. By studying how cancer begins and responds to various treatments, we can help patients overcome disease and prevent recurrence.  MD Anderson Cancer Center has ranked as one of the top two hospitals in cancer care every year since U.S. News & World Report began its annual "America's Best Hospitals" survey in 1990.  Many physicians are frequently recognized as among the best in the nation by services including Best Doctors in America.
---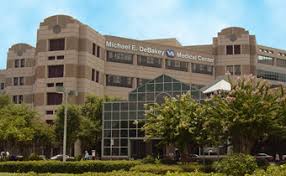 The Michael E. DeBakey VA Medical Center serves as the primary health care provider for almost 130,000 veterans in southeast Texas. Veterans from around the country are referred to the MEDVAMC for specialized diagnostic care, radiation therapy, surgery, and medical treatment including cardiovascular surgery, gastrointestinal endoscopy, nuclear medicine, ophthalmology, and treatment of spinal cord injury and diseases. The MEDVAMC is home to a Post-Traumatic Stress Disorder Clinic; Network Polytrauma Center; an award-winning Cardiac and General Surgery Program; Liver Transplant Center; VA Epilepsy and Cancer Centers of Excellence; VA Substance Abuse Disorder Quality Enhancement Research Initiative; Health Services Research & Development Center of Innovation; VA Rehabilitation Research of Excellence focusing on mild to moderate traumatic brain injury; Mental Illness Research, Education and Clinical Center; and one of the VA's six Parkinson's Disease Research, Education, and Clinical Centers. In late 2012, the MEDVAMC received official designation as a Kidney Transplant Center. Including the outpatient clinics in Beaumont, Conroe, Galveston, Houston, Katy, Lake Jackson, Lufkin, Richmond, Texas City, and Tomball, MEDVAMC outpatient clinics log more than a million outpatient visits annually.
---