Participating Sites
---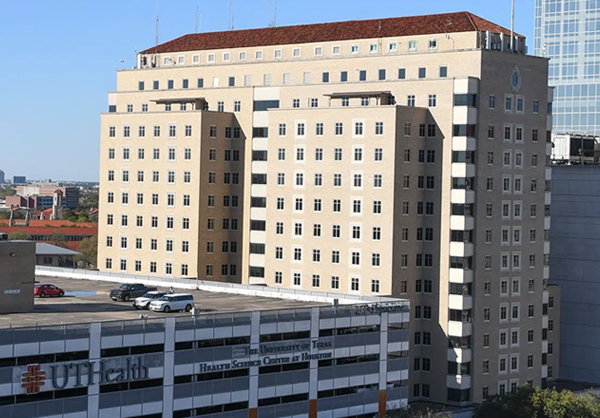 UT Physicians at UTHealth Houston
Site Director: Meera Subash, MD
UTHealth has a long history of academic clinical informatics and is home to the McWilliams School of Biomedical Informatics (SBMI), the only free-standing school dedicated to the field in the United States. SBMI will serve as an academic home for fellows throughout the program, where they will be expected to participate in research seminars, conferences, and academic projects throughout their training. SBMI faculty, along with our clinical partners at UT Physicians, Memorial Hermann Hospital System, and MD Anderson, will mentor fellows on scholarly projects. The SBMI, one of the six Schools of the University of Texas Health Science Center at Houston, has Certificate, Masters's (Research and Applied tracks), Doctorate in Health Informatics (DHI), and PhD programs. As of April 2022, SBMI has 57 faculty with salary and 60 adjunct faculty (including the UTHealth Houston Chief Medical Informatics Officer), and approximately 450 students.
A wide variety of courses are available with 77 courses in the current catalog [BEV24] (not all offered every semester). We recognize that clinical informatics come from a wide variety of backgrounds. Thus, all courses will be available to fellows and the specific courses elected by a particular fellow will depend on the fellow's background. For example, a fellow who has already taken an Electronic Health Record (EHR) course at a previous institution will have the option to take the advanced EHR course at the SBMI, or substitute a different but still relevant course (e.g., Introduction to Human Factors in Healthcare). The courses elected by each fellow will be reviewed by the clinical competence committee to ensure that each fellow elects a didactic program that is appropriate to the fellow's background and is relevant to clinical informatics.
---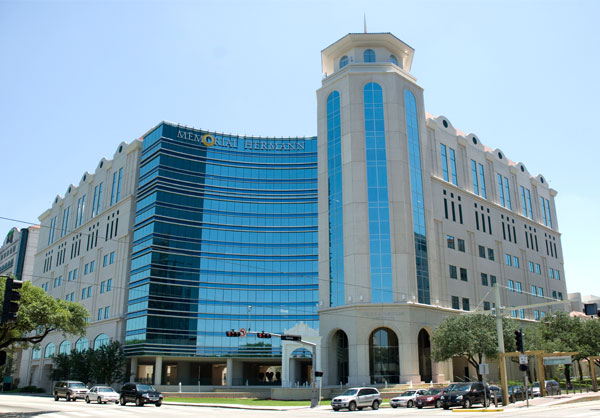 Memorial Hermann Hospital System
Site Director: Peter Killoran, MD
Memorial Hermann Hospital System (MHHS), is a non-profit 17-hospital system (14 owned hospitals + 3 joint ventures) in Houston and is the primary teaching of the University of Texas Health Science Center at Houston (primary site). MHHS has over 6,100 affiliated physicians and 29,000 employees staffing over 270 care delivery sites. Memorial Hermann Hospital – Texas Medical Center is the flagship hospital of the MHHS.
The Memorial Hermann Hospital – Texas Medical Center (TMC) campus is a primary clinical teaching site for UTHealth Houston and includes a well-resourced, on-site clinical informatics team. Memorial Hermann has a fully implemented system utilizing the Cerner Electronic Health Record (EHR), which is integrated with additional specialty-specific applications. Fellows will be included in the on-site clinical informatics team and will be supervised by program faculty. Fellow activities will include ambulatory and acute care workflows for CPOE and electronic documentation, the implementation of new applications, and the optimization of clinical decision support tools. Fellows will also attend the committee meetings that govern oversight of electronic systems across the hospital system.
---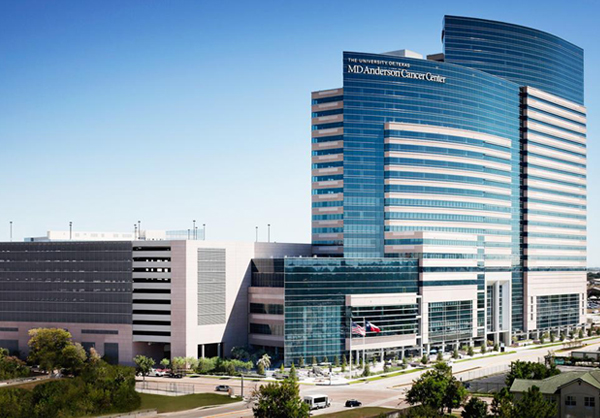 The UT MD Anderson Cancer Center
Site Director: Funda Meric-Bernstam, MD
The University of Texas MD Anderson Cancer Center (colloquially MD Anderson Cancer Center) is a comprehensive cancer center in Houston, Texas. It is the largest cancer center in the U.S. and one of the original three comprehensive cancer centers in the country. It is both a degree-granting academic institution and a cancer treatment and research center located at the Texas Medical Center in Houston. It is affiliated with UTHealth (UTH) via the Graduate School of Biomedical Sciences (GSBS) which is a joint entity under UTH and MDACC. MDACC clinical research is one of largest programs of its kind in the country. In FY 2017 approximately 10,000 patients participated in therapeutic clinical research exploring novel cancer treatments. MDACC is consistently ranked #1 in cancer care by U.S. News & World Report, #1 in the number of National Cancer Institute grants and in FY 2018 invested over $860M in research. Thus, MDACC is a very attractive training venue.
---