Our Faculty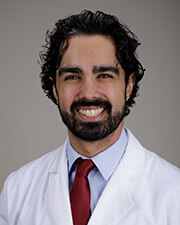 Diego Aviles, MD
Assistant Professor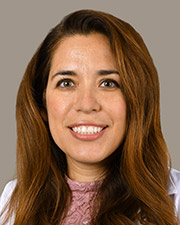 Rosa A. Guerra, MD
Assistant Professor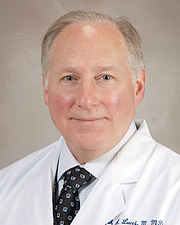 Joseph A. Lucci, III, MD
Professor
Joseph Lucci III, MD, is a board-certified gynecologic oncologist in practice since 1986. He earned his medical degree from The University of Texas Health Science Center at Houston (UTHealth). This was followed by a residency in obstetrics and gynecology at Christus St. Joseph Hospital in Houston and a fellowship in gynecologic oncology at the University of California Irvine Medical Center.
Dr. Lucci treats patients of all ages. His clinical interests include the treatment of gynecologic cancer, cervical cancer, human papillomavirus (HPV) and ovarian cancer. He strongly believes the goal of cancer treatment is to encourage patients to live life to the fullest and have the ability to pursue imminent opportunities while obtaining the highest quality of care. His focus is on the patient's needs and desires and to ensure a high level of comfort and compassion.
Dr. Lucci has been named one of "America's Top Doctors" and "America's Top Doctors for Cancer" by Castle Connelly, a peer-recommended recognition that identifies the top medical specialists throughout the country who possess a high level of medical skill and expertise.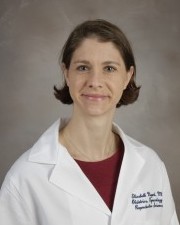 Elizabeth K. Nugent, MD
Associate Professor
Elizabeth K. Nugent, MD, offers personalized treatment solutions for patients with cervical, endometrial and ovarian cancer, after-disease lifestyle modification and clinical trials for the treatment of gynecologic malignancies. She sees patients ages 16 and older. Her practice philosophy revolves around a team-based approach to care by including family members as part of a comprehensive treatment strategy. Her patients value her honesty and support.
Dr. Nugent is a graduate of Baylor College of Medicine in Houston, Texas. She completed her residency at Washington University School of Medicine in St. Louis, and a fellowship in Gynecologic Oncology at The University of Oklahoma Health Sciences Center.  Dr. Nugent is board certified in Obstetrics, Gynecology and Gynecologic Oncology.
In her leisure time, Dr. Nugent enjoys spending time with friends and family, especially her children.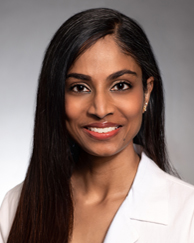 Lavanya Palavalli Parsons, MD
Assistant Professor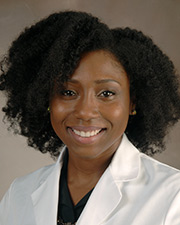 Brittanie Shelton, MS, CGC
Instructor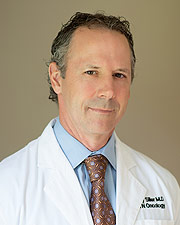 Barry S. Siller, MD
Assistant Professor
Barry Siller, MD, has delivered highly personalized care to cancer patients of all ages for more than 15 years. He is specially trained in robotic surgery using the da Vinci® Surgical System, and offers his patients the latest in minimally invasive diagnostic and treatment innovations. In 2007 and 2008, Texas Monthly recognized Dr. Siller as a "Texas Super Doctor." Dr. Siller is married with four children, and when away from his practice, he enjoys hobbies and tennis.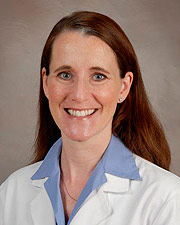 Judith A. Smith, PharmD, BCOP, CPHQ, FCCP, FISOPP
Professor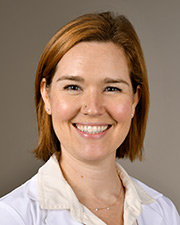 Abigail S. Zamorano, MD, MPHS
Assistant Professor