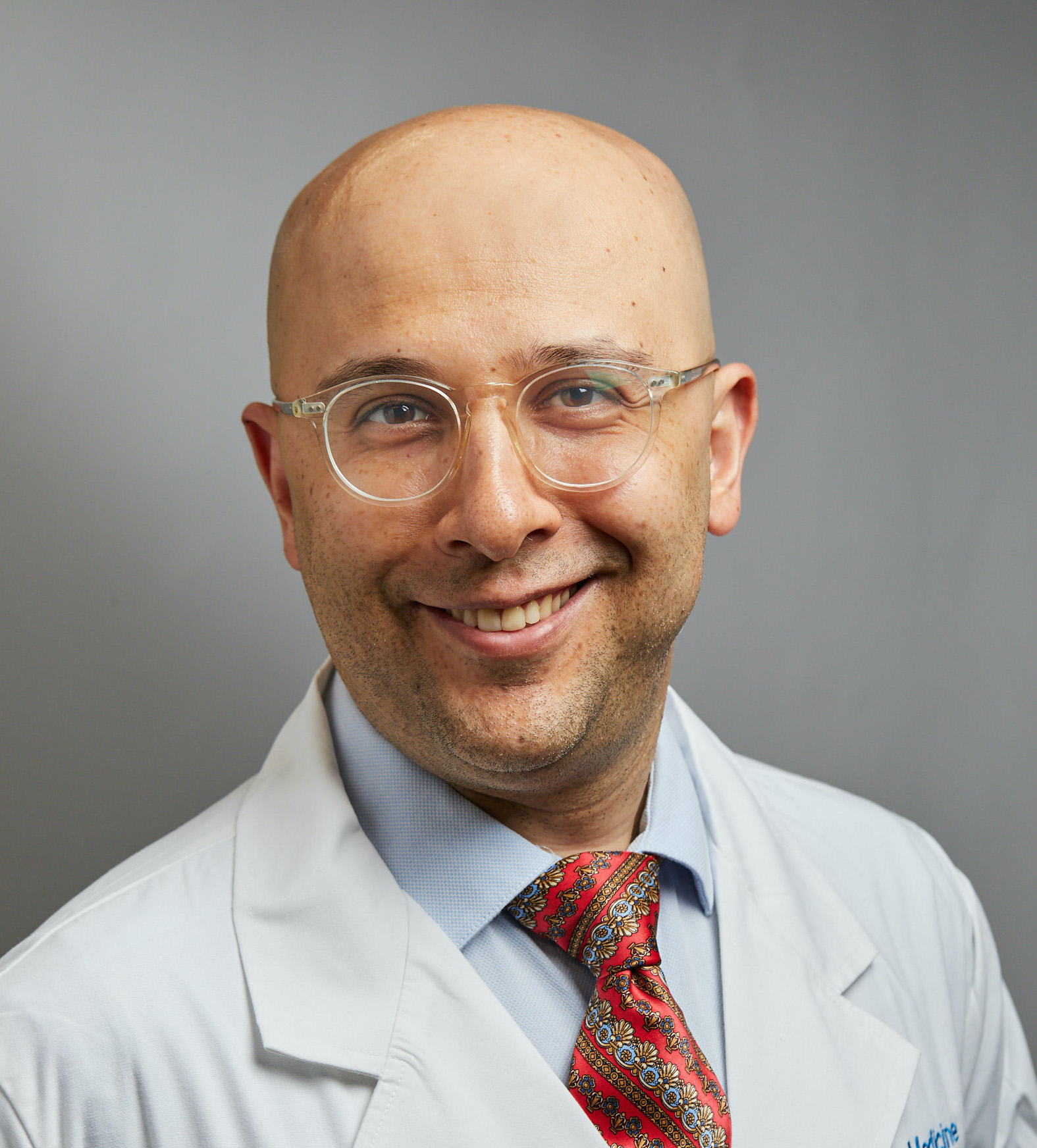 Biography
Ophthalmologist and Vitreo-Retinal Surgeon
Dr. Asad Movahedan has expertise in the diagnosis, medical management, and surgical treatment of diseases of the vitreous and retina. These include conditions such as age-related macular degeneration, diabetic retinopathy, retinal vascular occlusion, macular pucker, central serous chorioretinopathy, macular hole, retinal tears, retinal detachment, and ocular trauma.
Dr. Movahedan's area of interest is the management of complex retinal detachment. Through research, he aims to create novel treatments for recurrent retinal detachment by understanding and preventing proliferative vitreo-retinopathy. He also holds research interests the role of gut microbia in the development of age-related macular degeneration, the most common cause of blindness in the western world after 55 years of age.
Dr. Movahedan is a member of the American Academy of Ophthalmology and the American Society of Retina Specialists, as well as the Association for Research in Vision Science and Ophthalmology.
Collaboration with Referring Physicians
Physicians affiliated with the Robert Cizik Eye Clinic engage referring physicians in the care of their patients, keeping them informed about patient progress throughout the evaluation and treatment process. After a patient's treatment, referring physicians receive a summary and a plan for follow-up. Our physicians encourage continued communication about each patient.
Contact Us
At Robert Cizik Eye Clinic, we offer patients access to highly specialized eye and vision care. To ask us a question, schedule an appointment, or learn more about us, please call (713) 486-9400, or click below to send us a message. In the event of an emergency, call 911 or go to the nearest Emergency Room.
Education
Medical Degree

Shiraz University of Medical Sciences, Shiraz, Iran,

Postdoctoral fellowship

University of Illinois at Chicago

Fellowship, internal medicine

Mount Sinai Hospital in Chicago

Residency

University of Chicago

Fellowship, vitreo-retinal surgery

Yale University