Laryngotracheal Reconstruction Using Anterior Cricoid Suspension in a Three Year Old
---
---
When Cameron Chan was delivered at Memorial Hermann The Woodlands Hospital on June 16, 2009, he was – at 24 weeks gestation – the youngest baby born to date at the hospital. "He was struggling," recalls his mother Mandy Chan. "His CO2 levels were high, and his oxygen levels were very low. When the neonatologist told us he might not live, I got down on my knees and asked God not to take him home. Cameron has fought his way through everything since then with a passion."
Born with DiGeorge syndrome, a congenital syndrome caused by the deletion on chromosome 22, Cameron had immature lungs and respiratory failure, retinopathy of prematurity, patent ductus arteriosus, a left clubfoot, gastroesophageal reflux disease, hearing loss and a compromised immune system (due to loss of T-cell function). In the Neonatal Intensive Care Unit, he suffered a Grade 2 intraventricular hemorrhage that weakened the left side of his body. Two months into his stay at The Woodlands, Cameron was transported by Memorial Hermann Life Flight® to Children's Memorial Hermann Hospital in the Texas Medical Center. During his first few months of life, he underwent a patent ductus arteriosus (PDA) repair for a hole in his heart that was four times larger than his aorta. The procedure was the first of many surgeries he survived in his infancy.
"After the PDA repair Cameron started stabilizing, but he couldn't breathe on his own and it was a long battle trying to get him off the ventilator," says Chan, who stayed at Children's Memorial Hermann Hospital with him for nearly a year while the hospital's multidisciplinary team provided care for his long list of medical conditions. In October 2009, when Cameron was three months old, pediatric otorhinolaryngologist Sancak Yuksel, MD, performed a tracheostomy to facilitate long-term ventilator use. Cameron remained on the ventilator until he was three years old.

"We began following him shortly after he was born, and early on after the tracheostomy we started preparing him for decannulation – removal of the tracheostomy tube – so he could breathe normally," says Dr. Yuksel, who is an assistant professor in the Department of Otorhinolaryngology—Head and Neck Surgery at McGovern Medical School. "To reach that point, we had to make certain his entire airway was unobstructed. He had enlarged tonsils and adenoids, which could jeopardize the success of decannulation. We also anticipated the complications of long-term tracheostomy, including granulations filling the tracheal and laryngeal lumen, severe peristomal tracheomalacia and the collapse of the cricoid cartilage into the airway, which would require reconstruction."
To prepare the airway for laryngeal reconstruction, Dr. Yuksel performed a tonsillectomy, adenoidectomy and removal of the granulations when Cameron was two years old. "First we had to take him off the ventilator, then we needed to ensure that he could manage his saliva and secretions before we could decannulate him," he says.
Despite these efforts, removal of the tracheostomy was prevented by suprastomal collapse, due to a loss of the structural integrity of the cartilages that maintain the patency of cervical trachea. The tracheostomy tube was kept in place to bypass this area of narrowing, until a more definitive procedure could be performed.
By July 2012, at the age of three, Cameron was ready for the reconstruction. "Traditionally, we use rib cartilage to support the collapsed cartilage at the larynx and trachea, but harvesting rib cartilage would mean an additional surgery site and extra burden and higher risk of morbidity for Cameron," Dr. Yuksel says. "Instead, we performed an anterior cricoid suspension."
Only a few reports on anterior cricoid suspension exist in the literature. "Although it is rarely done, it's a relatively simple, one-stage technique that involves suturing the tissue overlaying the cricoid and peristomal trachea to the musculofascial insertions of the cervical strap muscles adjacent to the sternum," Dr. Yuksel says. "Using the cricoid suspension technique allowed us to avoid a chest incision."
Cameron was decannulated immediately after surgery, and his tracheostomy was closed without an extensive scar, which reduced postoperative healing time. "After three years of living with Cameron's trach, we were not expecting such a quick decannulation," Chan says. "It was a very dramatic and emotional moment for us to see him breathing through his nose and to know that his right vocal cord had not been damaged during the surgery."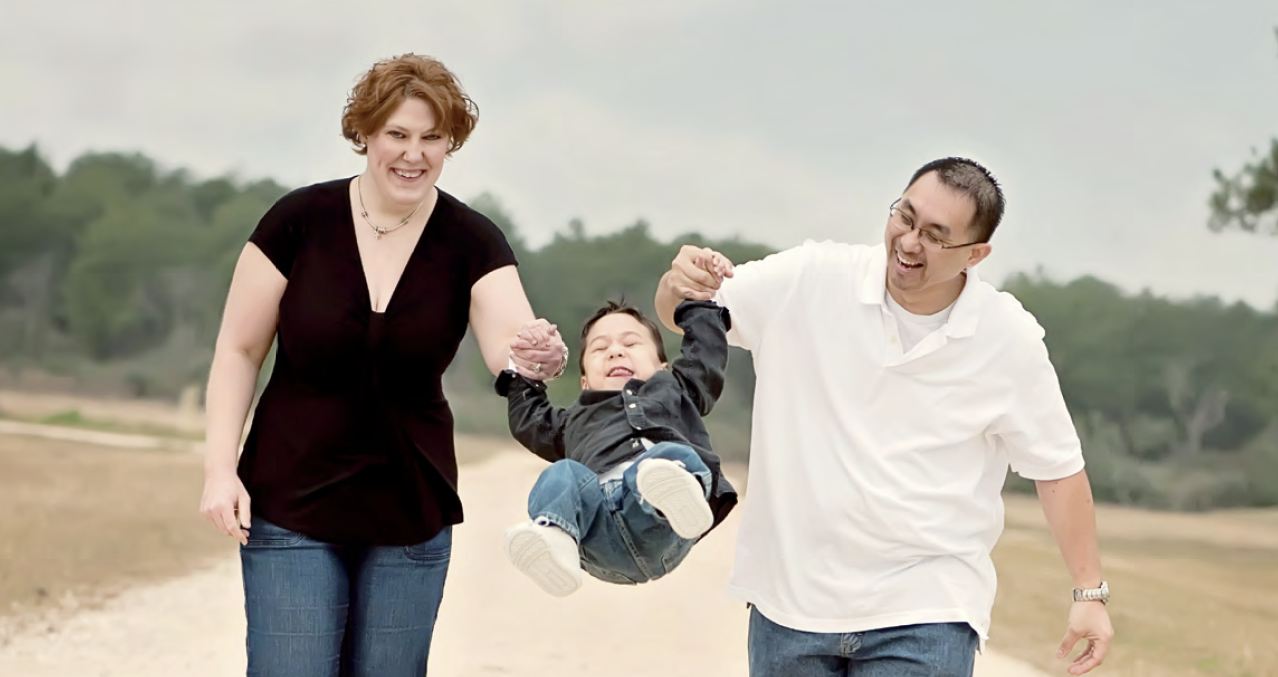 Now four years old, the boy whose parents were told he would spend his life in a wheelchair is walking with a walker. "Cameron is doing very well from the airway standpoint," Dr. Yuksel says. "He still has developmental issues to overcome, but he's very lucky to have Mandy as his mom. She's very dedicated. She and her husband, Doug Chan, never give up and have helped him overcome all of his problems one by one. Complex cases like Cameron's demonstrate the importance of a multidisciplinary team of physicians and a dedicated family members working together to achieve a goal."
Chan credits Dr. Yuksel and Amir Khan, MD, medical director of the Children's Memorial Hermann Hospital NICU, for much of Cameron's progress. "When others were telling me he might die, Dr. Khan said to me, 'We can't predict what will happen in the future. Only you can make your future.' That's when I decided I wasn't going to treat Cameron as if he had a disability. It's been a long battle and we're not through it yet.
"Dr. Yuksel saved Cameron in a way that will allow him to make progress," she says. "He opened the door for him. He's a strong little boy, and we celebrate every hurdle he overcomes. People who have been put in our path along the way have helped us to get where we are. There were many, many others, but Dr. Yuksel and Dr. Khan really stand out. I get emotional when I think about how much they've done for us. They don't know how much they've changed our lives."
---