Simultaneous Bilateral Cochlear Implants in an Infant After Meningitis
---
---
In April 2010, eight-month-old Antonio Campos contracted bacterial meningitis that led to a two-week stay at Children's Memorial Hermann Hospital in the Texas Medical Center. After a pre-discharge vision and hearing test, his mother Giovana Blas was told that the infection had left Antonio profoundly deaf in both ears. Pediatricians at the hospital referred him to pediatric otorhinolaryngologist Sancak Yuksel, MD, for further evaluation and possible cochlear implantation.

"Initially, we were told we had three options – hearing aids, cochlear implants or allowing him to remain deaf," Blas says. "But within a couple of days we got a call from ENT telling us that the fluid in the cochlea was already starting to form a bone, and that we needed to move forward immediately with cochlear implants or leave him completely deaf. It wasn't a hard decision. We went forward."
Dr. Yuksel saw Antonio in May 2010, when he was nine months old. "The FDA has approved cochlear implantation after the age of 12 months, but if we waited three more months, cochlear implantation would have been impossible," he says. "Deafness due to meningitis is a challenging situation because the infection causes sclerosis of the cochlea, which can make cochlear implantation difficult or even impossible. We need to do the implants as early as possible after making the diagnosis before the entire cochlea fills with bone and scar."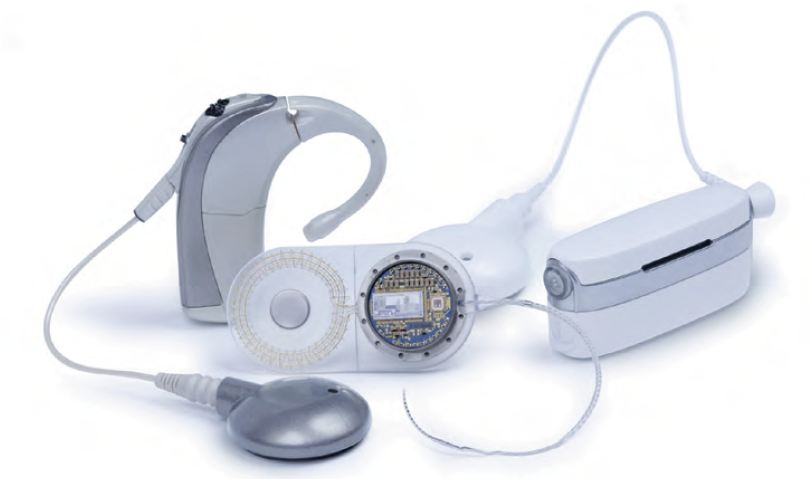 An MRI showed signs of sclerosis in both cochleae but they were not completely obliterated. "We acted very quickly to finish the workup and discussed the FDA approval issues with the family before they decided to go ahead with the surgery, says Dr. Yuksel, who is an assistant professor in the department of Otorhinolaryngology—Head and Neck Surgery at McGovern Medical School. "Some parents are hesitant to go forward with simultaneous bilateral implantation, but in Antonio's case, if we implanted only one ear, the other ear would very quickly become impossible to implant."
Dr. Yuksel took Antonio to the OR in June 2010. "The surgery was challenging and longer than normal because we were doing two surgeries simultaneously on a very young child," he says. "Fortunately, the cochlea was not completely sclerosed so I was able to place the implants normally with full insertion."
Dr. Yuksel considers bilateral implantation especially advantageous in meningitis cases. "It's also a good choice in other types of deafness, including congenital or genetic, because the patient can achieve stereo hearing in one surgical session and full hearing at an early age while brain plasticity makes it possible for the child to develop full speech capability."
From the age of 18 months until he was two, Antonio went to the Melinda Webb School at the Center for Hearing and Speech in Houston. Therapists at the center teach children with mild to profound hearing loss to speak and read rather than use sign language, which helps them function in the mainstream hearing world.
Now in pre-kindergarten, Antonio goes to speech therapy twice a week. "He talks and can carry on conversations but he's not quite at the level they want him to be at for a four year old. He's an active child, not at all shy or self-conscious about his implants. He knows he needs them."
Dr. Yuksel is pleased with Antonio's progress. "He has very dedicated parents. Placing implants in the ears is not enough to make a child hear. The family has to be very patient and dedicated about taking him to postsurgical training and education, which can go on for a long time. Antonio's success underscores the importance of early detection of hearing loss, especially after meningitis."
---