Dr. Martin Citardi Recognized with AAO-HNS Distinguished Service Award
---
---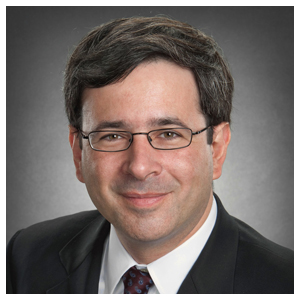 Martin J. Citardi, MD, professor and chair of the Department of Otorhinolaryngology-Head and Neck Surgery at UTHealth's McGovern Medical School in Houston, was honored with the American Academy of Otolaryngology-Head and Neck Surgery's (AAO-HNS) Distinguished Service Award (DSA) this past September. The award was presented at the opening ceremonies of 121st Meeting of the AAO-HNS held in Chicago, Illinois.
The Distinguished Service Award recognizes volunteer service above and beyond the level of an Honor Award. Members who attain 50 honor points, including 10 points from an Honor Award, receive the DSA.  This is the second time that Dr. Citardi has received the DSA.
"My participation in the AAO has been one of the high points of my career.  The AAO is a great platform for ENTs to share new knowledge, and the AAO is an important advocate for patients.  Each year, I enjoy the opportunity to present to colleagues at the annual meeting, and through my participation, I take back important information that I can use to improve patient care," Dr. Citardi observes.
An active and longtime member of the organization, Dr. Citardi received honor points for his committee service and presentations at annual meetings. In addition to his role at McGovern Medical School, he is chief of the otorhinolaryngology service at Memorial Hermann-Texas Medical Center.  Under Dr. Citardi's leadership, the Department of Otorhinolaryngology-Head and Neck Surgery has grown to 14 faculty members with clinical and academic interests that cover the entire spectrum of otorhinolaryngology.
---