Analysis of Sinonasal Microbiome in Exacerbations of Chronic Rhinosinusitis Subgroups
---
---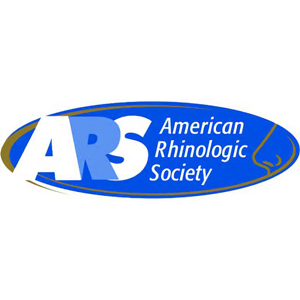 The role of microbes in fueling the inflammatory process of chronic rhinosinusitis (CRS) remains an area of active study in rhinology. Although cultures traditionally have been used to identify bacteria present in the paranasal sinuses, microbiome bioinformatics technology now allows for direct identification and quantification of bacteria. In a paper presented at a meeting of the American Rhinologic Society, researchers at UTHealth's McGovern Medical School and two collaborating institutions have reported on the value of these molecular techniques.
"The primary advantage of microbiome bioinformatics is greater precision and more comprehensive identification of all microbes present, even in small samples," says Martin J. Citardi, MD, professor and chair of the Department of Otorhinolaryngology-Head and Neck Surgery at McGovern Medical School. "As clinicians, we have access to commercial laboratories that use DNA-based detection techniques for bacterial identification, but these assays are not commonly used in ENT practices. The aim of our retrospective report was to communicate our rhinology center's experience with DNA-based detection techniques for bacterial identification during acute exacerbations of a cross-section of CRS patients."
The investigators collected 206 specimens from 134 patients, whose sinus microbiota were assayed by MicroGen Diagnostics, a commercial lab in Lubbock, Texas. Samples were collected under endoscopic visualization from 75 men and 59 women. Included were 65 subjects diagnosed with chronic rhinosinusitis without nasal polyps (CRSsNP), 55 with chronic rhinosinusitis with nasal polyps (CRSwNP) and 14 with allergic fungal rhinosinusitis (ARFS). The specimens were collected and assayed during a two-year period ending Dec. 31, 2016.
"Similar research has been done in university labs, but to our knowledge no one has described the use of commercially available microbiome technology for analysis in such a large sample of patients with refractory CRS. In addition to more complete and thorough information, this DNA detection technique allows for identification of more unusual pathogens," says Dr. Citardi, who is also chief of otorhinolaryngology at Memorial Hermann-Texas Medical Center.
Among the samples, Staphylococcal species were the most prevalent, with Streptococcus species, Pseudomonas species and Escherichia species. Staphylococcus aureus had an increased prevalence in CRSsNP and AFRS patients compared to CRSwNP samples. Otherwise, the sinus microbiota were similar among all three clinical subgroups.
"We were hoping to discover patterns of pathogens in the three different types of patients," Dr. Citardi says. "We didn't see that, but we did find that the more precise information we gained from microbiome technology allowed us to better customize treatment to each patient, which is always our goal. We plan to investigate further to determine the clinical significance of our observations."
The paper was presented by otolaryngology resident Laura Vandelaar, MD. In addition to Dr. Vandelaar, the authors included William C. Yao, MD, Amber U. Luong, MD, PhD, and Martin J. Citardi, MD, McGovern Medical School; Blake Hanson, PhD, and Cesar A. Arias, MD, PhD, Department of Epidemiology in the School of Public Health at UTHealth and Division of Infectious Disease at McGovern Medical School; Michael Marino, MD, Department of Otorhinolaryngology, Mayo Clinic, Phoenix, Arizona; and Vijay Ramakrishnan, MD, Department of Otolaryngology, University of Colorado Anschutz Medical Campus in Aurora.
Schedule an Appointment
Call Us
To schedule an appointment over the phone, give our office a call at (713)-486-5019.
Online Appointment Requests
Patients may submit their appointment requests through our online Appointment Request Form.
Both current and new patients can request appointments through MyUTHealth, our patient portal.
---